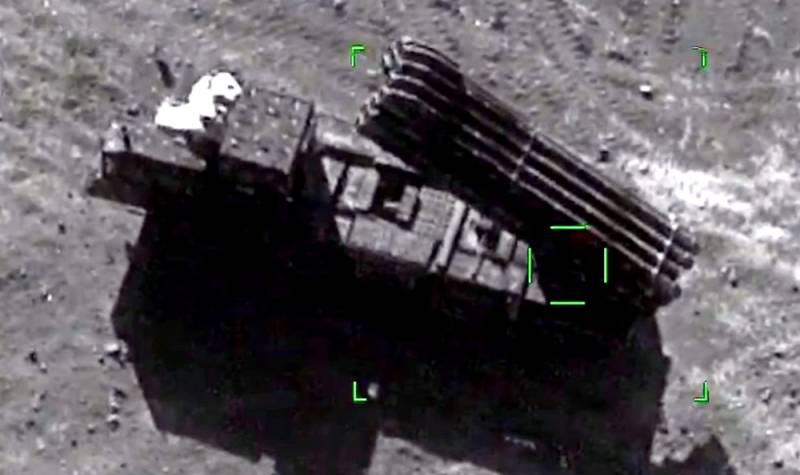 The Defense Ministry of Azerbaijan published a video on Youtube demonstrating the destruction of the Armenian Smerch multiple launch rocket systems that fired at the city of Barda. The press service of the Azerbaijani Defense Ministry said the MLRS were attacked on Thursday 29 October.
According to the ministry, Armenian weapon installations fired "at the civilian population and civilian infrastructure of the city of Barda." Earlier, Yerevan also attacked Aghdam, Terter, Goranboy and Agjabedi regions.
Meanwhile, Vladimir Putin announced the possibility of transferring to Azerbaijan seven regions of the NKR, which were previously occupied by the Armenian armed forces.
We initially proceeded from the fact that we need to talk about the possibility of transferring five plus two regions to Azerbaijan with the provision of a certain regime of the Karabakh zone, interaction with Armenia
- noted the Russian president during the forum "VTB Capital" "Russia is calling!"
At the same time, Putin spoke about the need for a ceasefire and the beginning of negotiations between the conflicting parties. According to the head of the Russian Federation, this military confrontation must be resolved so that the population of the region feels safe - after that it will be possible to talk about the economic development of Nagorno-Karabakh.