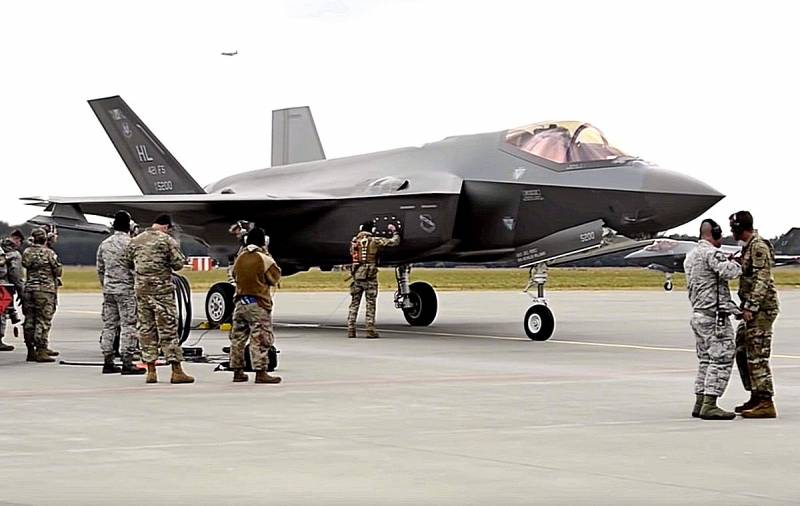 Greek Prime Minister Kyriakos Mitsotakis has announced plans for Athens to purchase 20 F-35A stealth fighters, originally intended for the Turkish Air Force, as part of a program to modernize the country's armed forces. Military Watch reports on the initiative of the Greek authorities.
The deal comes amid growing tensions between Greeks and Turks over territorial disputes in the Eastern Mediterranean, as well as Washington's discontent with Ankara over the purchase of Russian S-400 air defense systems. Greece is currently counting on its F-4s, F-16s and Mirage 2000s, but none of them are able to compete with the S-400 complex or the advanced Russian Su-35 and Su-57 fighters that Turkey is considering for acquisition. Thus, in theory, the S-400 could in the future meet on the battlefield with the "Turkish F-35" in the Greek air force.
The F-35's advanced electronics, stealth and electronic warfare could revolutionize the Greek Air Force, as well as facilitate closer integration with NATO forces in Eastern Europe through improved combat aircraft communication systems.
The F-35 is expected to replace the outdated F-4E Phantom fighters in service. Although Athens has suffered from unfavorable
economic
conditions, the state's armed forces are still generously funded, and Greece remains one of the largest countries in terms of defense spending in relation to GDP in all of NATO.