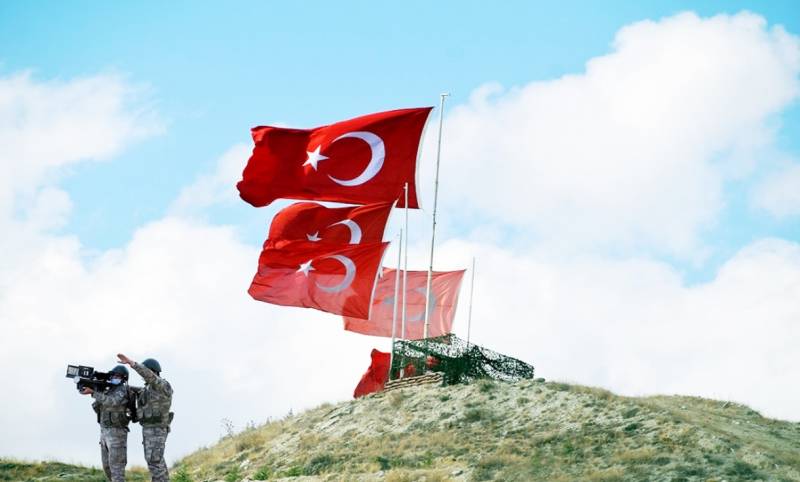 Armenian Prime Minister Nikol Pashinyan has every chance of being removed from power in the event of the fall of Nagorno-Karabakh. This opinion is expressed in the pages of the Hong Kong Asia Times.
It was emphasized that although the Russian electronic warfare systems began to successfully fight Turkish-made combat drones, the situation at the front had already gone too far. The key road linking Nagorno-Karabakh with Armenia proper is about to be cut.
If Stepanakert is isolated, the Armenian forces will be trapped with no way to get supplies or reinforcements.

- noted in the text.
It is not entirely clear, the newspaper continues, whether the surrender of Stepanakert, if any, will lead to the complete collapse of Nagorno-Karabakh. But it is likely that the Armenians living there, totaling up to 150 people, are likely to be expelled from this territory to Armenia itself.
The Russian military presence in the immediate Armenian territory is very significant. Although the Russians do not directly participate in hostilities on the territory of Karabakh, the article of the Hong Kong electronic resource does not exclude that the Russian base in Gyumri may be directly attacked by the military of Turkey itself, in the event of an escalation of the regional conflict.
[...] today Turkey is a much more serious enemy for Russia than the United States or [the rest of] NATO

- asserted in the analysis of the situation from Asia Times.
The text notes that Moscow faces a difficult choice today. Either Armenia admits defeat and makes concessions, or the war becomes protracted. In the second case, a powerful increase in Turkey's influence is expected in Azerbaijan, which will bring with it much more Islamism and militarism than there is now.
Thus, Azerbaijan could serve as a reference point for the destabilization of the Caucasus and the strengthening of separatist Islamist movements in Russia.

- writes the edition.
The Asia Times article also claims that in order to have the right to vote in the event of Azerbaijan's victory, Russia has only one option - to persuade the Armenian authorities to make a deal. But incumbent Prime Minister Nikol Pashinyan will almost certainly not dare to make concessions, and for this reason it is difficult to expect that he will continue in office if the Russians have a strong say.
Although for the most part the war did not reach the territory of Armenia itself, this cannot be ruled out if the situation continues to deteriorate. Consequently, the likelihood of the overthrow of the Armenian regime in the near future will only increase.

- sums up the publication.