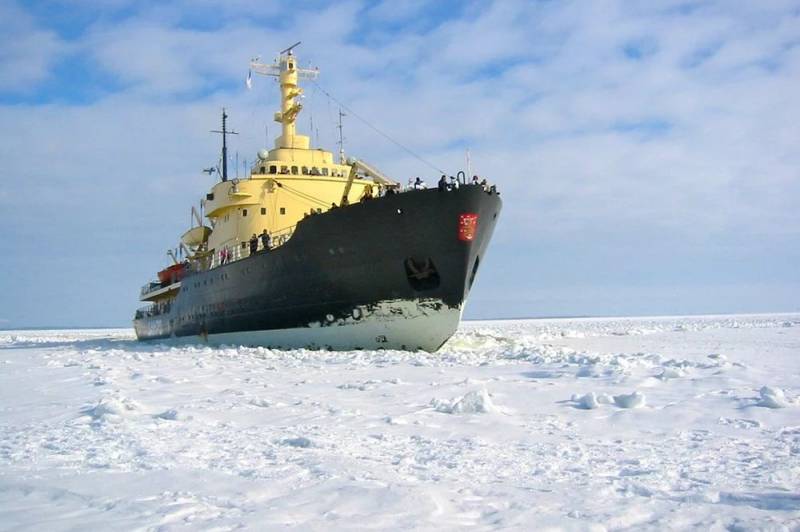 In recent years, the Arctic has become noticeably warmer and the period of free navigation has expanded significantly. Therefore, Novatek doubts the advisability of building four icebreakers operating on LNG to pilot gas carriers along the Northern Sea Route.
On October 28, 2020, the IV conference "LNG Fleet, LNG Bunkering and Other Alternatives" was held. During the event, Alexander Semyonov, Director of the Sea Transportation Department of Novatek, made a speech. He stated that Novatek and Atomflot may abandon plans to build these icebreakers.
He substantiated this position by the fact that in May this year the large-capacity gas carrier Christophe de Margerie, owned by Sovcomflot, for the first time in history crossed the eastern part of the Northern Sea Route two months earlier than usual. The journey from the port of Sabetta to Cape Dezhnev in Chukotka took 12 days. It was a commercial flight from the Yamal LNG project to China.
There were difficult areas where the support of nuclear-powered ships was required, but we had a unique experience, it forces us, together with Atomflot, to revise the concept of icebreaking support for our LNG projects
He explained.
Semenov added that in January-February 2021, Novatek plans to organize another experimental flight along the Northern Sea Route.
Perhaps we will not need so many icebreakers, given that the state program is being implemented to upgrade the icebreaker fleet.
- he explained.
Gazprom Neft and Norilsk Nickel operate in the same region, so so far we have no answer whether we will build them
- he noted, stressing that the company is now assessing the required sufficiency of the icebreaker fleet.
Earlier, the private Novatek and the state-owned Rosatom agreed to set up a joint venture to build the aforementioned icebreakers, intended for escorting ships along the Northern Sea Route to Asia. Thus, the plan to build icebreakers may fail.
We remind you that according to the strategy for the development of the Arctic, approved by Russian leader Vladimir Putin, by 2024 the volume of cargo transportation along the Northern Sea Route should reach 80 million tons per year, and by 2030 - 90 million tons. The document provides for year-round shipping and the construction of the required number of icebreakers.