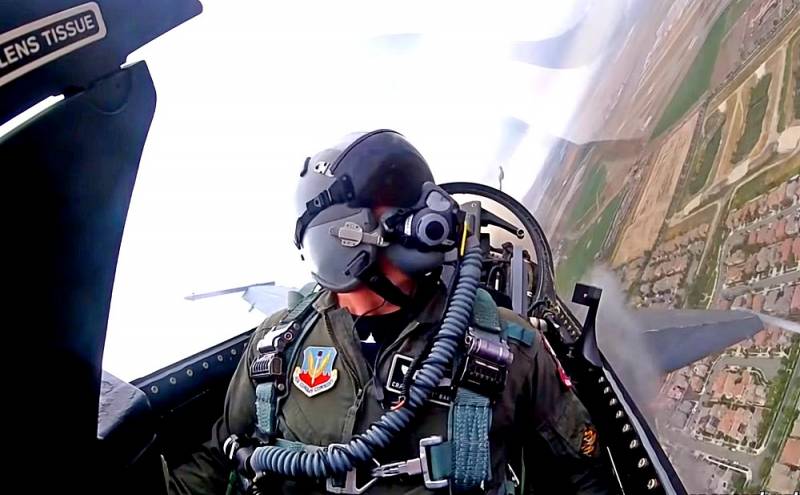 Ukraine intends to switch from Soviet to American fighters. The plans to purchase multipurpose F-16s for the Air Force were announced by their commander Sergei Drozdov. How realistic are these plans?
The Ukrainian Air Force is in a deplorable state. Having once had a whole air army, Kiev has not acquired a single new aircraft since the collapse of the USSR. Its entire relatively modest fleet is represented by winged aircraft produced in the period from 1968 to 1991. Until 2014, Nezalezhnaya could expect to acquire new fighters from Russia, but now this opportunity is closed for it. It is also impossible to produce your own combat aircraft due to the lack of financial resources, lack of scientific and production base and competencies. There is only one thing left - to purchase aircraft from other suppliers, but this is not easy either. You can get an idea of ​​the Napoleonic plans of Nezalezhnaya from the words of Air Force Commander Drozdov:
Of course, the air force would also like to have a modern
machinery
like the American F-35, our pilots would have dreamed of flying on such planes ... By the way, the Poles went exactly this way when they have F-29s next to the MiG-16s.
The Ukrainian Air Force on fifth-generation American fighter jets, of course, sounds cool. But, frankly, a little expensive for a poor country. The F-35 is a purely commercial product in which charity is irrelevant. Even the much older F-16 can hardly be considered a budget option for Kiev. The United States sells not only the aircraft, but also a whole range of services for its maintenance: the supply of components and repairs, weapons, training of pilots and technical personnel, the conversion of airfields and other infrastructure to NATO standards, etc. For all this you will have to pay a lot of money, and do it all the time. Kiev's nod to neighboring Poland, which can afford to combine F-16 and MiG-29, is incorrect in this matter: Warsaw is doing incomparably better.
Does the above mean that there will be no F-16s in the skies of Ukraine? Unfortunately no. The United States is seriously considering Nezalezhnaya as a springboard for military operations against Russia. In one form or another, about 2 billion dollars were invested there for military purposes from the countries of NATO. Foreign specialists train Ukrainian military personnel, the Armed Forces of Ukraine receive samples of Western weapons. It is customary in our country to frivolously make fun of the "knights", but quantitative changes will sooner or later turn into qualitative ones.
It is of great concern that Kiev has allowed American strategic B-52 bombers into its skies. These planes, capable of carrying nuclear weapons, flew demonstratively along the Russian border recently. Ukraine is rapidly beginning to grow with NATO infrastructure. President Zelensky announced two military bases, a logical step would be the appearance of a third, air force. This fits well with the concept of using "native armies" by the Anglo-Saxons: they train the "aborigines" to fight on the ground, giving them outdated weapons to use as "cannon fodder". They themselves will soar high in the sky, inflicting airstrikes from a safe distance.
It is possible that a jump airfield for NATO aviation will appear on the territory of Nezalezhnaya, but most likely, Western aviation will settle there for a long time.