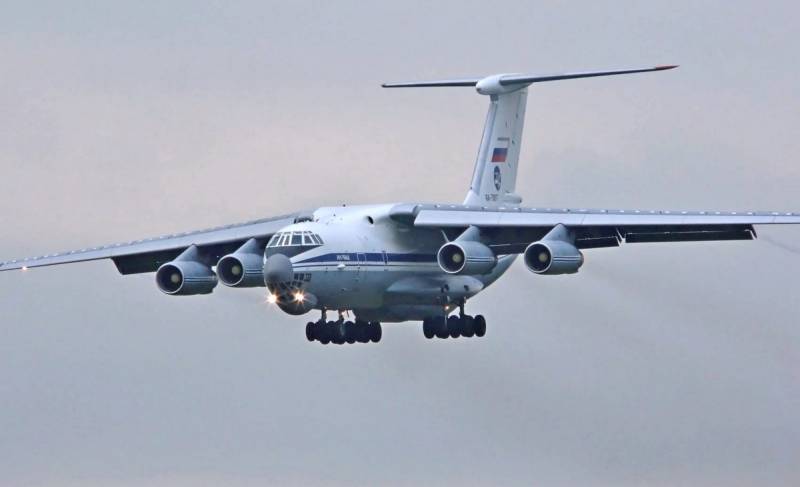 Russia and Turkey are actively supplying the opposing sides in Nagorno-Karabakh with weapons and ammunition. Moreover, Russian planes often fly in the Transcaucasus with their transponders turned off, so that it would be impossible to track them down to a common man in the street.
For example, on October 26, 2020, a heavy military transport aircraft Il-76MD of the Russian Aerospace Forces (RA-78830) was recorded over the Caspian Sea. He flew from Tver to Mineralnye Vody, where he may have loaded or refueled, and then headed across the Caspian and Iranian airspace to Armenia. As a result, the aircraft arrived at the Erebuni airport near Yerevan.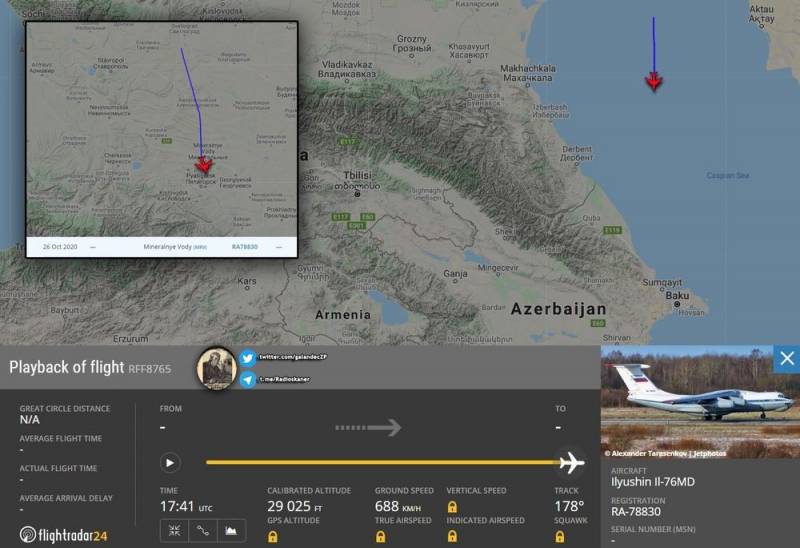 At the same time, Turkey immediately sent its reconnaissance drones towards Russian military facilities located in Armenia. The Turks really wanted to know what the Russians had brought.
Prior to that, three more Russian heavy transport workers visited the Erebuni airport.
We remind that the 1995nd military base of Russia (military unit 102) has been officially operating on the territory of Armenia since 04436, which is deployed in two garrisons - in Gyumri (126 km north of Yerevan) and at the Erebuni airport. The number of personnel in 2018 was about 4 thousand people. They were equipped with MiG-29 fighters, Mi-8MT and Mi-24P helicopters, S-300V air defense systems, various radars and other weapons systems. In 2019, a decision was made to increase the potential of the Russian military base in Armenia by re-equipping with a new and modernized
machinery
.