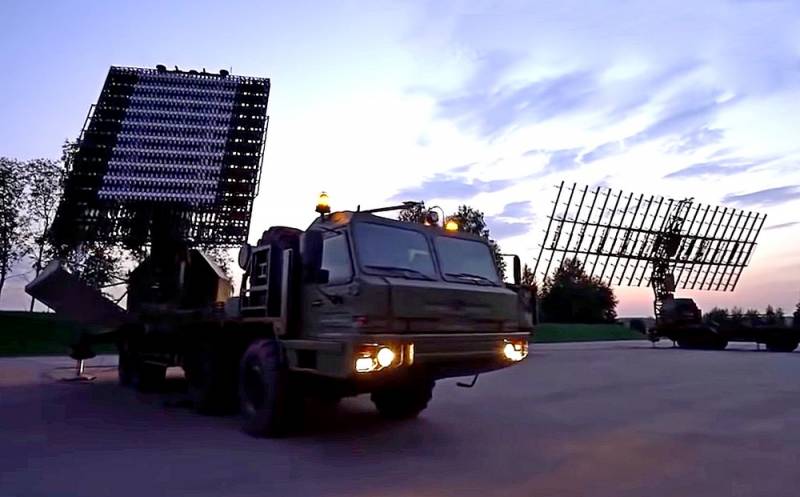 The newest Sky-M mobile radars have shown high efficiency, revealing more than 50 air targets during tactical exercises of the air defense forces in the Urals. According to the decision of the Ministry of Defense, in the near future such complexes will be at the disposal of the 76 air defense division.
Today our border is reliably protected by a network of 7 Voronezh-type radars. The system is on duty around the clock and allows you to recognize even inconspicuous targets at a distance of up to 6000 km and altitudes up to 8000 km. Moreover, each of the above stations is capable of simultaneously tracking up to 500 objects.
At first glance, it may seem that our "air border" is securely locked. However, Voronezh also has a weak point. This radar is powerless against targets operating at altitudes up to 70 km.
Until now, the "hole" was closed by mobile complexes such as "Podlet" and "Protivnik-G". However, they also have their drawbacks. In particular, the rather narrow field of view makes the radar data vulnerable to attack. In addition, both complexes cannot boast of accuracy when tracking hypersonic targets.
The above-mentioned gap will be closed by the Sky-M mobile radars. The complexes simultaneously operate in the meter, decimeter and centimeter ranges, which allows you to completely close the "gap" up to 600 km in range and the same in height. At the same time, the system is capable of effectively opening any targets, including small-sized, radio invisible and even hypersonic ones.
It is worth noting that the latest radars allow doubling the time allotted for the reaction of the air defense system (from 2 to 4 minutes). In addition, due to its high mobility, the deployment time of the complex does not exceed 15 minutes.
There are no analogues in the world today in terms of tactical and technical characteristics of the domestic radar. Radar "Sky-M" in combination with over-the-horizon stations "Container" effectively complements the functionality of the "Voronezh" system, ensuring the formation of an insurmountable radio-technical boundary along the entire perimeter of our borders.