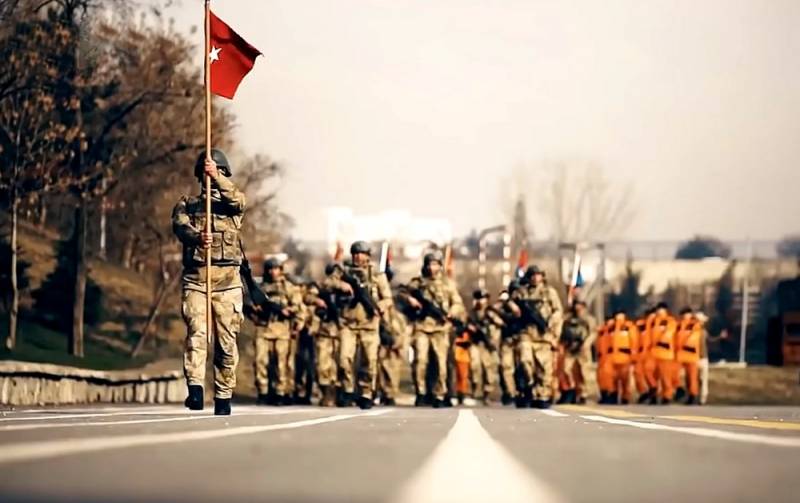 In Turkish
political
circles are actively discussing a plan for a military alliance between Turkey and a number of nearby Central Asian states and the formation of the so-called "army of Turan" - a powerful military force capable of opposing common enemies under the leadership of Ankara.
Such thoughts wander in the minds of Turkish political scientists against the background of the escalation of hostilities in Nagorno-Karabakh, during which Ankara provides unequivocal support to Baku - this may be the first step in the creation of the "Turan army" by the Turks.
The ideas of a pan-Turkist state have been expressed to one degree or another by politicians since the end of the century before last. The latest surge of such sentiments is associated with Turkey's participation in the Nagorno-Karabakh conflict on the side of Azerbaijan. Uzbekistan, Kazakhstan, Kyrgyzstan, Tajikistan, Turkmenistan, as well as the Turkish Republic of Northern Cyprus, unrecognized by the world community, are named among the likely allies of the Turks in the "Turan army".
Considering Ankara's increased activity in regions of the world that are sensitive for the Kremlin, be it Syria, Libya or the South Caucasus, there is no doubt that such a military bloc is anti-Russian - Turkey has long and purposefully been acting in opposition to Russia and its interests.