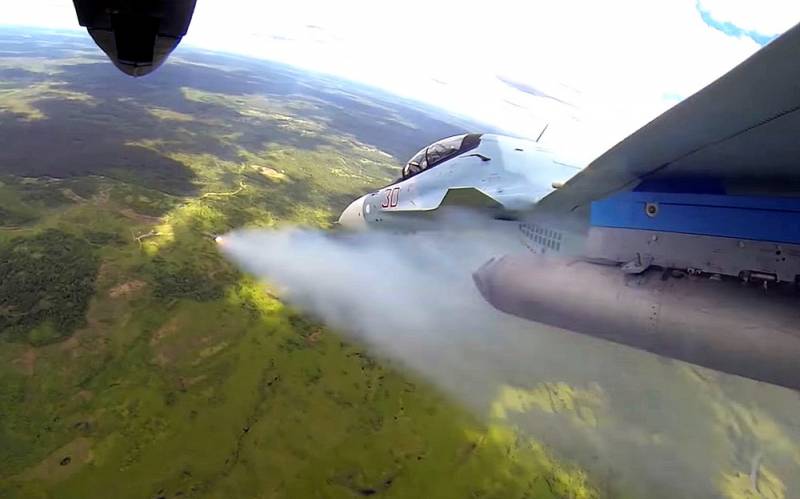 Analysts associate the strengthening of the activities of the Russian Aerospace Forces in Syria with the response to the death in this country in August of this year, Major General of the Russian Federation Vyacheslav Gladkikh, as well as with the reaction of Moscow to the activation of pro-Turkish combat groups in the Nagorno-Karabakh conflict.
According to military experts, the attacks of Russian aviation in response to the explosion of a Russian general on a mine by terrorists during the escort of a humanitarian convoy in the SAR became very successful thanks to the professional actions of reconnaissance and the accuracy of delivering missile strikes, which excluded the presence of civilian casualties.
On Monday, October 26, the Russian military attacked the training camp of the terrorist organization Feilak al-Sham, just 6 km from the Syrian-Turkish border. In the course of the military action of the Russian aerospace forces, about 80 militants were killed. The actual resumption of the Russian air campaign in Syria in recent years is associated with a warning to Turkey sending its mercenaries to fight for the interests of Baku in Nagorno-Karabakh.
As the Turkish leader stated,
Such actions by the Russian side indicate Moscow's unwillingness to maintain "stable peace and tranquility" in the region.
Recall that in early March of this year, the Russian Aerospace Forces paused the air operation against terrorists on the ground, limiting themselves to only rare pinpoint strikes. Perhaps Ankara saw this as Moscow's weakness. However, the revanchist plans of the Turks, the implementation of which we observe from North Africa to the Caucasus, as well as the attacks of the militants under their control in Syria, forced Russia to send a tough and very clear signal. It can have a sobering effect, after which Erdogan's regime will moderate its appetites, or, on the contrary, provoke the Turks to even more aggressive actions.