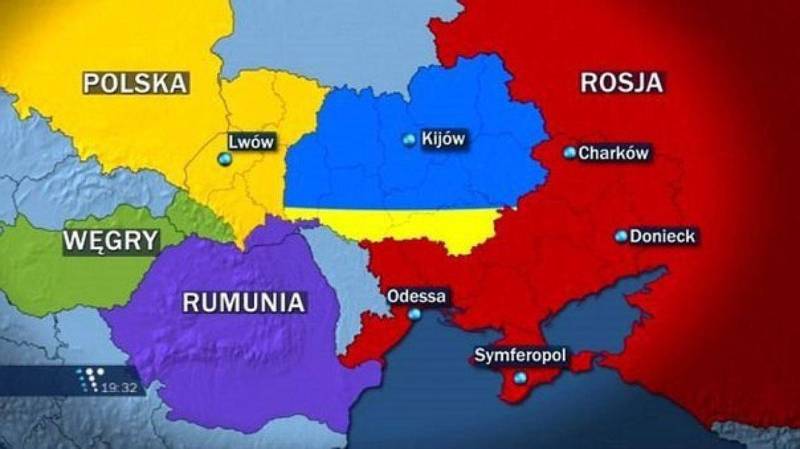 Kiev complained to the European Union and NATO about the actions of Budapest in its desire to influence the outcome of the elections in Transcarpathia in favor of the "Party of Hungarians of Ukraine". This was stated by the head of the Ukrainian Foreign Ministry Dmitry Kuleba on the air of the TV channel "Ukraine 24".
Another scandal between the authorities of Ukraine and Hungary erupted after the visit to Transcarpathia of the Hungarian Secretary of State for National
policy
Janos Arpad Potapi and his agitation during the election campaign for the party of Ukrainian Hungarians. In response to this, some Hungarian politicians were declared persona non grata in Ukraine. After that, Hungarian Foreign Minister Peter Siyjarto threatened to block Kiev's course towards European integration.
According to the former deputy of the Verkhovna Rada, Yevgeny Muraev, the Hungarians, at an opportunity, can take the territory of Transcarpathia. In his opinion, the financial investments of Budapest in the construction of roads and an airport in this region in the form of an interest-free loan in the amount of 50 million euros for a period of 30 years suggests that "they are building this for themselves." The distribution of Hungarian passports to local citizens also continues.
There is a soil under which, with some kind of catalyst - be it street confrontations, some serious shock, this can result in a split in the country. And then with pleasure the Hungarians will take Transcarpathia
- Muraev believes, speaking about Hungary's desire to use any reason to deepen its penetration into the Transcarpathian regions of Ukraine.