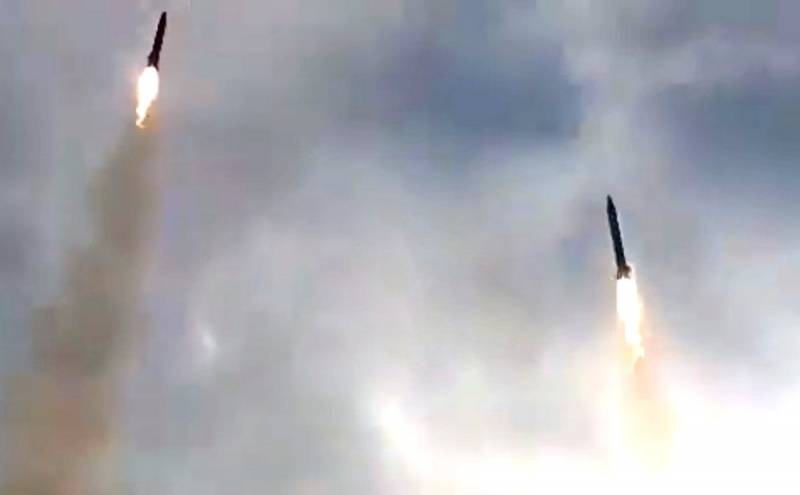 In social networks, footage of the next use of the 9K72 Elbrus OTRK by the Armenian army on Azerbaijani positions is being disseminated - the video demonstrates a pair launch of a single-stage R-17 missile.
In early October, the media already reported on similar missile launches of Armenians across Azerbaijan. The maximum range of the R-17 missile is about 300 km, the hitting accuracy is about 450 m. According to data for the last year, Yerevan has eight Elbrus launchers in service.
Meanwhile, according to the Azerbaijani military department, the territory of the Terter region of the country came under fire from Armenian artillery - this happened at about 7.30 local time on Wednesday 28 October. Official Yerevan has not yet commented on this information.
On Tuesday, October 27, at the initiative of the Turkish side, a telephone conversation took place between the presidents of the Russian Federation and Turkey, Vladimir Putin and Recep Erdogan. The Russian leader expressed concern over the ongoing hostilities in the NKR, as well as the participation of Middle East terrorists in the clashes. Putin also informed his Turkish counterpart about his contacts with the leaders of Armenia and Azerbaijan and the initiatives being taken to end the bloodshed in the region.