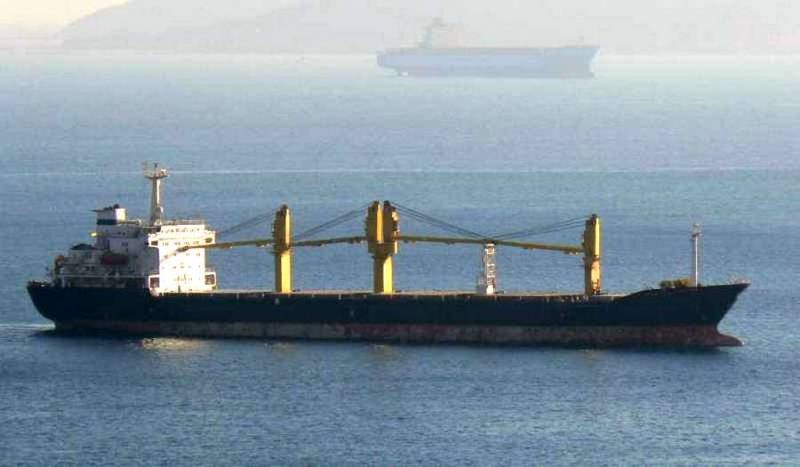 For natural reasons, the Red Sea serves as an important transit point for world trade in the Middle East region. It carries millions of barrels of oil and other important commodities every year, most of which go to North America and the EU. But this is also a very dangerous point on the map - shipping here is subject to piracy, terrorist attacks and secret military actions from government agencies.
The American resource USNI News writes about the possible targets of the Iranian vessel "Saviz", which has been stationary in the Red Sea for three years now.
The Saviz is officially a merchant ship, but it may well be the secret base of the Islamic Revolutionary Guard Corps. Based on a number of open source reports and the opinion of some Saudi officials, the ship is operated by the IRGC.
The true purpose of vessels like Saviz is difficult to prove, but the conclusion is clear. Apparently, the ship does not have a civilian purpose - people in military uniform were noticed on its deck, as well as boats of the Boston Whaler type.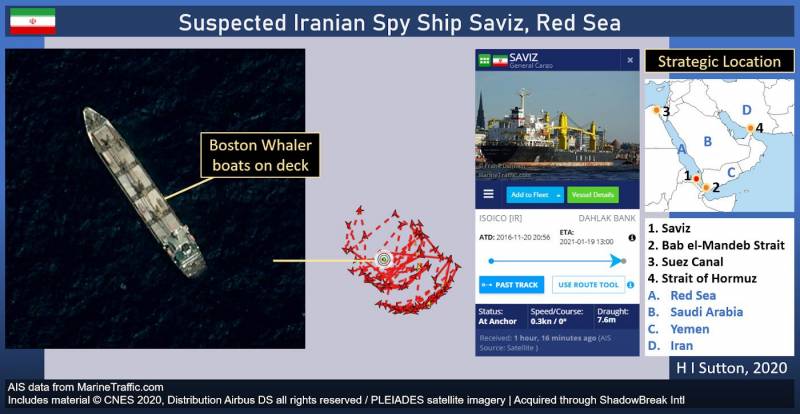 The Saviz is anchored off the Yemeni coast in the southern Red Sea, near where the Bab el-Mandeb Strait forms a natural narrow opening just a couple of miles wide. Thus, from its position, Saviz can provide constant monitoring of the movement of ships.
The Saudis say Saviz may have transferred intelligence to Iran and its Houthi allies in Yemen. In addition, Iranian tankers supplying oil to Syria pass by Saviz, after which they are accompanied by Russian warships.
Apparently, in the near future, this ship will remain in the same place, hiding behind its civilian identity. From here, the ship can supply Tehran and its allies with operational information on every tanker, merchant ship and warship passing by.