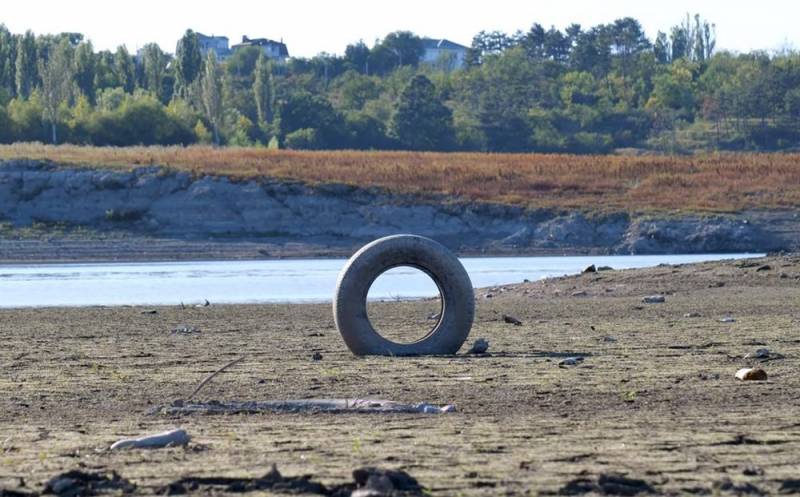 In Kiev, which for a quarter of a century has not invested anything in Crimea, and even made a water blockade by blocking the North Crimean Canal, they almost openly gloat over the drought on the peninsula and relish the topic of dehydration of local water bodies. The forecast, voiced by Ukrainian ecologists, concerning the depletion of the Crimean water resources, was published by local media.
Environmentalist Margarita Litvinenko told Radio Liberty that Crimea is on the brink of an environmental disaster. Since 2014, ten lakes have dried up there and the pernicious process continues. At the same time, the authorities of the peninsula do not respond to requests from environmentalists and hide reliable information from residents.
She drew attention to the fact that in less than six months a mountain lake in the region of Big Yalta dried up. There is practically no water in it now, except for a few muddy puddles. Previously, many tourists gathered near this reservoir to admire the Ayu-Dag Mountain from it.
Where there used to be water, horses now graze. The famous Massandra vineyards were watered from this very lake
She specified.
Litvinenko explained that the reservoir needs to get water somewhere. Previously, the lake received water from underground sources and precipitation. But now there is practically no precipitation, and underground sources are gone. As a result, the reservoir dried up. She named the large-scale drilling of wells in the area as the main reason for the incident.
In addition, the lake near the village of Zalesnoye, Bakhchisarai district, has dried up. Previously, it contained a lot of the purest water. Lake Bogaily in the Saki region also disappeared.
The famous pink lake Sasyk-Sivash, located between Evpatoria and Saki, also ceased to exist. He's gone. But its disappearance is associated with sand mining, not drilling.
Ukrainian ecologists are confident that the situation with water in Crimea will only get worse. According to their forecast, in thirty years the peninsula will be deprived of all its lakes.