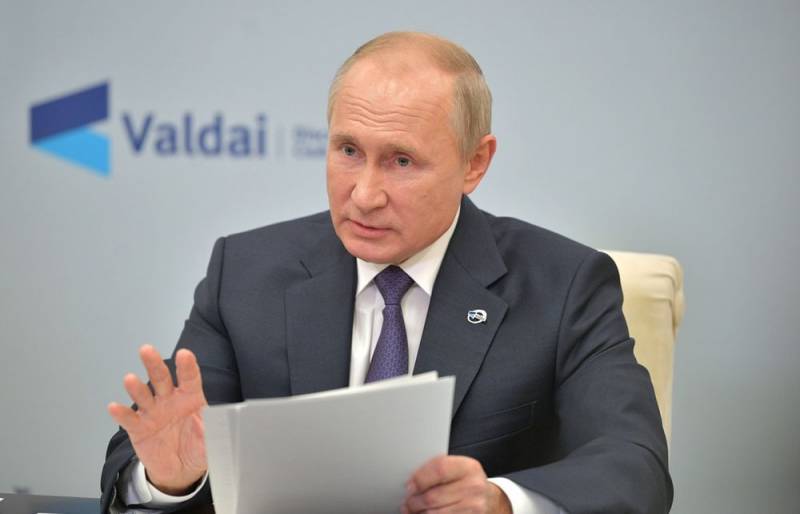 The pre-election race to elect the head of state in the United States has reached the home stretch. But if the outcome of the American presidential election does not satisfy Russian leader Vladimir Putin, he could start wreaking havoc in the United States. This was stated in an interview by a great specialist on Russia, an expert of the analytical center "Ukrainian Institute of the Future", former Foreign Minister of Ukraine Pavel Klimkin, writes the German newspaper Bild.
Putin has options in place for both Trump and Biden's victory. The Kremlin is ready for any possible scenario
- Bild reports the words of Klimkin.
According to Klimkin, the most favorable option for Russia would be Trump's victory, since Putin is confident that he will be able to agree on everything with him. In Moscow, they think that during his second term, Trump will behave differently than during his first presidential term and it will be easier for them to resolve issues.
Klimkin believes that Putin will in every possible way weaken the position of the United States so that he has a better position in negotiations with the new administration. Moscow will definitely try to increase the fragmentation of society and civil confrontation in the United States.
He (Putin - ed.) Will wreak havoc in the United States, so that Washington is focused on internal difficulties and cannot concentrate on external issues
- he explained.
The Russians will start cooperating with both left- and right-wing radical groups. Strengthen emotions and provoke feelings that someone has undeservedly lost victory and, worst of all, their lifestyle
- he added.
But Russia's activities will not be limited to the United States. Moscow can launch a disinformation campaign in the West as a whole and orchestrate problems in Russia's neighboring countries. As for Ukraine, a solution to the conflict in Donbass is not yet expected.
On October 23, 2020, the US authorities informed the public that Russian hackers had targeted dozens of networks of local and state administrations in the country. Information was stolen from at least two servers. However, this can only be a harbinger of a storm, the publication concluded.