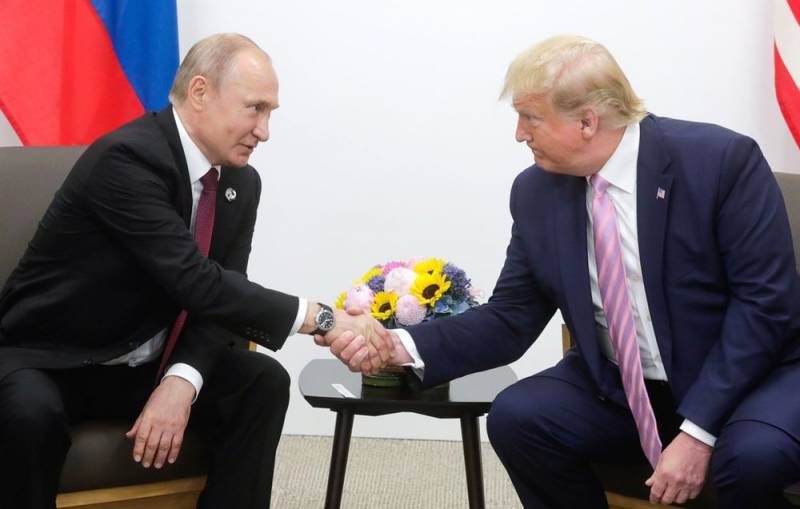 Donald Trump's election as President of the United States in 2016 was greeted with enthusiasm in Moscow. The Russians counted on easing sanctions and normalizing relations. Russian President Vladimir Putin sincerely congratulated him on his election and hoped for cooperation, the Hong Kong-based Asia Times writes.
Many experts expected that with the arrival of Trump in the White House, NATO expansion and the deployment of American missile defense in Europe would stop, and Washington and Moscow would fight terrorism together. However, four years of Trump's presidency have been a disappointment for Russia, and now the US-Russian relationship is the worst ever.
This was not the case even at the height of the Cold War. Under Trump, the American administration has allowed itself what no other has ever done. The United States has confiscated Russian diplomatic property, kidnapped Russian citizens and sentenced them to many years in prison, interfered with Moscow's cooperation with other countries, and unleashed a veritable "hybrid" war. In addition, Trump decided to withdraw Washington from all agreements previously signed with Moscow on strategic weapons, international stability and security, thus canceling decades of joint work between the two countries.
Moscow is really tired of Trump, who boasts of his cruelty and pressure, although high hopes were pinned on him of a completely different kind. Russian leader Putin, who had previously looked youthful and athletic, has aged quite a bit over the years from the incessant roller coaster ride. All the while, Trump has manipulated Russians' desire to move towards constructive cooperation. Therefore, it is not surprising that experts started talking about the fact that US-Russian relations have become "toxic" and promise great dangers.
On October 20, 2020, Putin offered to extend the START III agreement, which expires in February 2021, without discussion for one year, but received a cold refusal from Washington. Russia wanted to calmly discuss the accumulated issues of this agreement after the end of the election campaign in the United States.
Moreover, START III is the case when there is a bipartisan consensus in the US Congress, where they are confident that the treaty is in line with American interests. But Trump refuses the extension, insisting on China joining it. Nevertheless, Putin sincerely believes that a compromise will be found.
The Kremlin boss is confident that a one-year extension of START III at this stage may be the only "win-win" option for Russia, regardless of who wins the US presidential election on November 3. It also benefits Trump's image and does not harm Joe Biden, who is already a supporter of disarmament. At the same time, Trump's second term seems to Moscow to be a lesser evil than the possible presidency of Biden.
Russia still hopes to improve relations with the United States. The alliance between Moscow and Beijing has its positive features, but in the current situation, maintaining a balance between the Eurasian and Western vectors is the optimal advantage for Russian diplomacy.