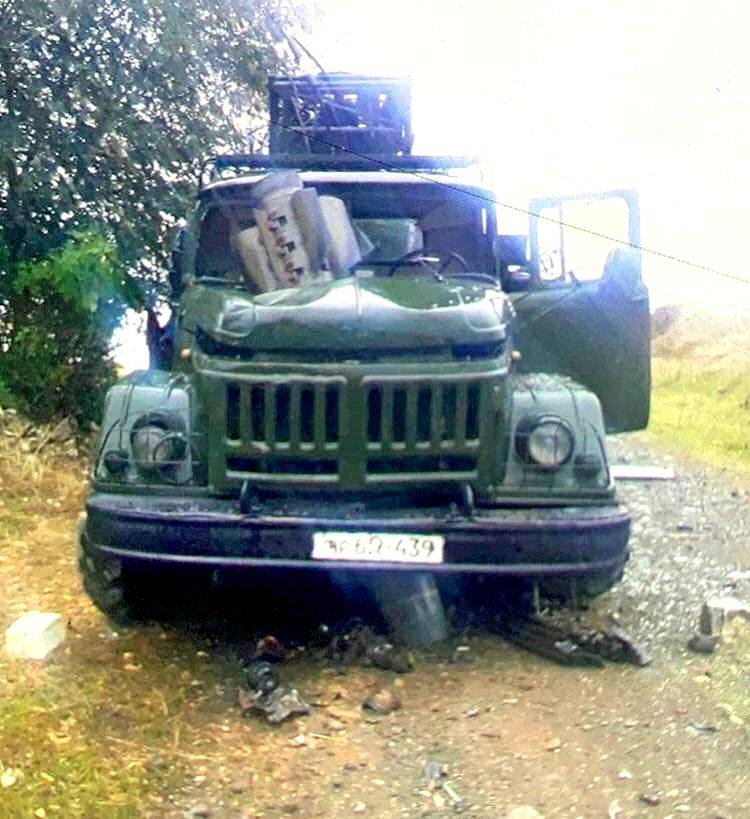 The 9M528 rocket pierced through the engine compartment of the Armenian army truck ZIL-131 and got stuck in the ground.
The rocket, seven meters long, was fired by the 9K58 Smerch multiple launch rocket system. Its missile part, having separated from the head, literally "nailed" the car to the ground, breaking through the engine. At the same time, the ZIL crew was not injured, because if the rocket had not deviated by several centimeters, it could have got into the truck cabin, which would have led to casualties.
MLRS "Smerch" caliber 300 mm is actively used in the course of the Karabakh conflict by both sides. According to 2016 data, Azerbaijan has 30 Smerch 9A52 units in service, Armenia has 6 such units (data of 2019).
As reported by the Ministry of Defense of Azerbaijan, the forces of Baku managed to destroy two such Armenian systems. Yerevan, in turn, denies these data.