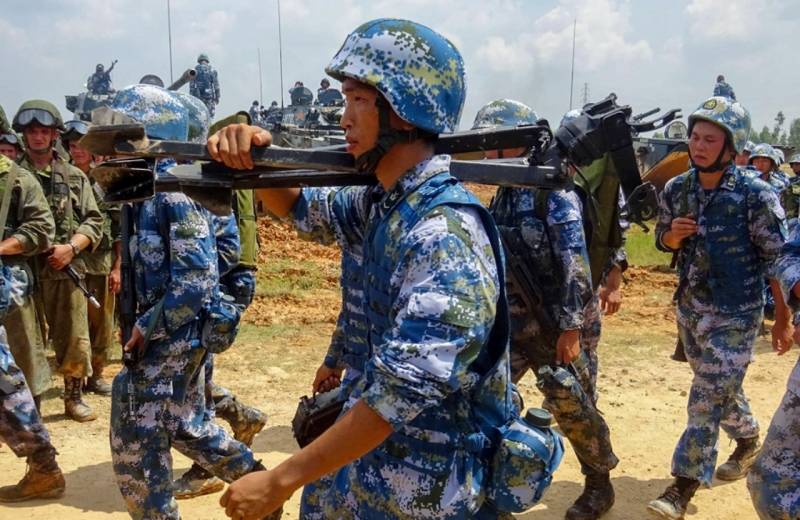 On Friday, October 23, during a meeting of the Valdai Club, Vladimir Putin was asked about the possibility of a military alliance between Russia and China, and he stressed the theoretical possibility of such an alliance. The Chinese edition of the South China Morning Post writes about Beijing's reaction to Putin's words.
Time will tell how our relationship will develop further. So far we have not set these goals for ourselves, but in principle we do not exclude such a possibility. So let's see
- said the Russian president.
Some Chinese observers noted that while the idea is unlikely, even talking about it could be seen as a sign of the Kremlin's goodwill. Beijing's official response to Putin's comments was evasive, but a Foreign Ministry spokesman stressed that they "demonstrate the high level and special nature of our bilateral ties."
Both China and Russia are objects of criticism in the presidential elections in the United States, and Putin is trying to show how strong the ties between the Russian Federation and the PRC are in this context.
- this opinion was expressed by the researcher of the Shanghai Academy of Social Sciences Li Lifan, connecting the words of the Russian leader with relations in the Washington-Moscow-Beijing triangle.
Li Lifan added that the chances of a military alliance between Russia and China are still slim, as it would force both sides to defend each other in the event of an attack. He also noted that China is still part of the Non-Aligned Movement, a group of 120 developing countries in the world that are not formally associated with any major military bloc. China has for decades viewed this position as a key element of its independent foreign
policy
.
According to Professor of International Relations at Renmin University and Chinese State Councilor Shi Yinhong, Putin's words may be an attempt to set Washington and Beijing against each other.
Tensions between the United States and China are now so strong that a military conflict is possible. The likelihood of Russia's desire to be an ally of China is very small - it is mainly a sign of the desire of the Russian Federation to be an important neutral player in order to force the United States or China to make important concessions
- the expert emphasized.