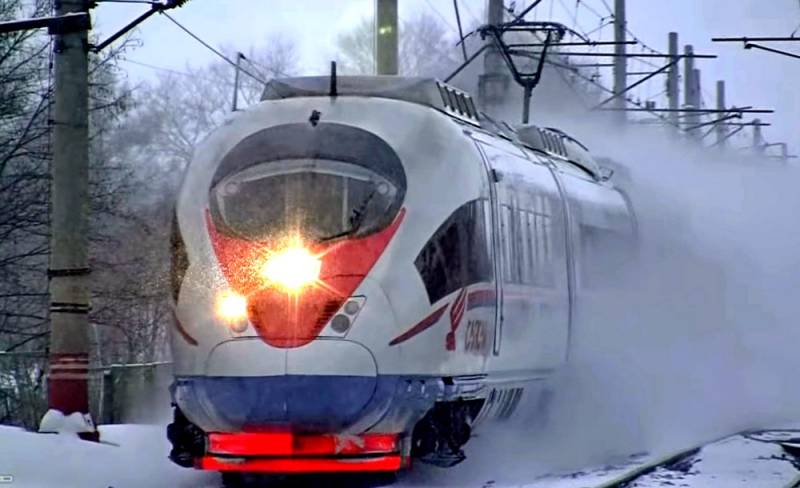 The Ural Locomotives plant, together with the Sinara Group and Siemens, is preparing to produce high-speed trains with speeds up to 360 km / h. The investment will amount to 10 billion rubles.
The company is expected to build 42 such trains. However, why do they need Russia if we don't have a single high-speed highway? Let's figure it out.
Earlier, the possibility of building a special route was discussed with China. However, the matter did not go beyond negotiations. The reason for the breakdown of the agreements on the construction of the Moscow-Beijing highway was the unacceptable conditions of the Eastern partner. The Celestial Empire was ready to fully finance the project, but in return wanted to become a full-fledged manager of the high-speed line and use it to export raw materials from Russia.
After that, we had several independent projects, which were not crowned with success. And so, on the eve, it was decided to build a highway between Moscow and St. Petersburg. At first glance, such a project may seem unnecessary and unprofitable. After all, Sapsans are already walking in this direction. However, it is not.
"Race" trains will run on separate lines and will reduce the travel time between cities to 2 hours. Most likely, most of the passengers will change to "race cars". As a result, the main passage of the Oktyabrskaya road will be freed up, which will be used to increase cargo transportation. It's profitable.
But that's not all. 42 locomotives significantly exceed the demand of the aforementioned line. Thus, the conclusion suggests itself that after the merger with the high-speed highway of Moscow and St. Petersburg, new projects will follow. Besides, don't forget about export.
In any case, our country has made a serious application to enter the club of owners of high-speed lines, and even with its own rolling stock.