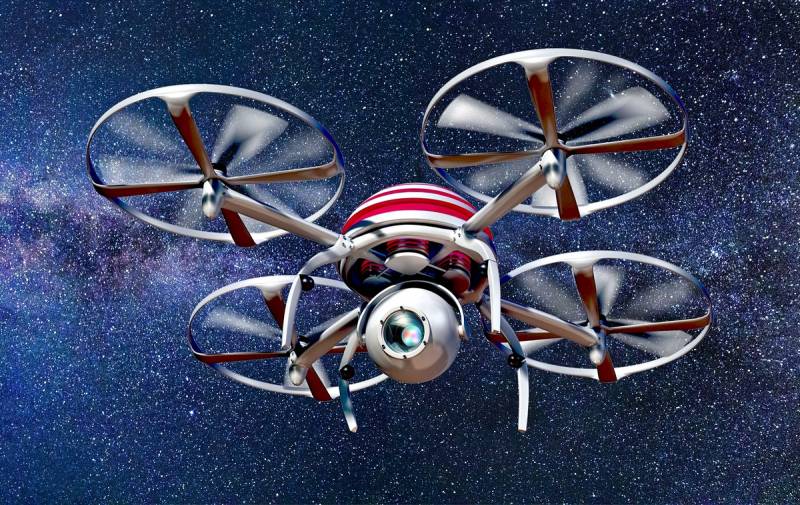 Nowadays, UAVs have found application in a wide variety of areas of human activity. And despite the fact that modern drones are capable of being in flight for quite a long time, for some tasks, such as video surveillance and obtaining large amounts of scientific information, this is still not enough.
An original solution to the above problem was proposed by specialists (RSC) Energia named after A. S.P. Queen. The engineers presented a project of a quadrocopter that can be powered by a laser beam and stay in flight for an unlimited time.
The patent documentation notes that a beam formed from electromagnetic radiation from a laser generating station will be directed to the drone's body through a search, tracking and guidance system. Moreover, the energy source itself can be ground, air and even space based.
It is assumed that the laser beam will be aimed at the photovoltaic cells of the drone, which will generate enough electricity for continuous flight.
Naturally, such a system is not designed for drone operating scenarios where high flight speeds are required. However, it can provide an unlimited time "hovering" over a certain area for video surveillance and scientific data collection.