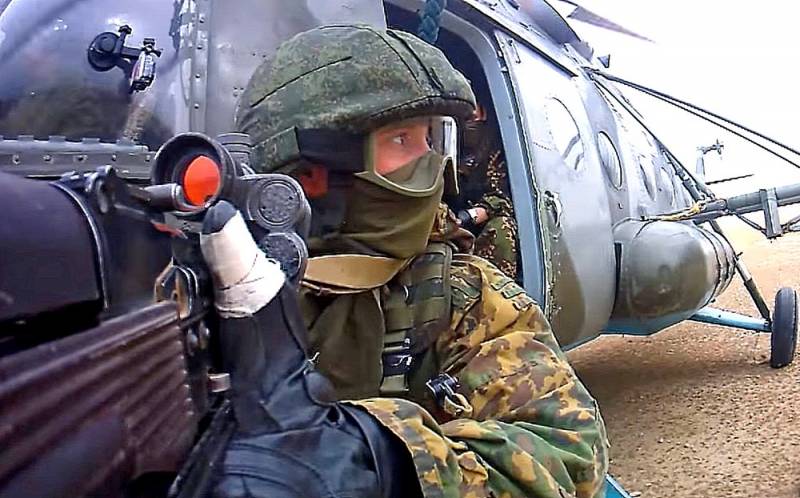 On October 25, 2020, photos of the deployment of a field camp of the Russian military on the border of Armenia and Nagorno-Karabakh appeared on the Web. It is indicated that this is happening near the village of Tekh in the east of the Syunik region of Armenia, 88 km from the city of Kapan, the administrative center.
The photographs show a bulldozer leveling the soil, three installed tents, a supply of firewood, a military truck, a UAZ "Bukhanka" car, a water tank, military personnel and two Russian tricolors.
The facility is being set up on a hill, next to the road from Armenia to Nagorno-Karabakh. Heavy weapons are not visible, therefore, we have before us a "demonstration of the flag", i.e. Russia has designated its presence in this area by organizing a field camp.
Deployment footage of a military camp on the Artsakh border pic.twitter.com/ySf4WqxnRI

- GodnotA (@mahmud_aheli) October 25, 2020
It should be noted that according to information from the region, the photographs do indeed show Russian servicemen. Moreover, a few days earlier from the region already
were received
similar pictures. But then everything was not so obvious and believable.
We remind you that Russian servicemen are guarding the Armenian-Turkish and Armenian-Iranian borders. Just over 300 km. Armenia is a member state of the CSTO. Therefore, Moscow, at the request of Yerevan, can use its military to protect the territorial integrity of Armenia.
In this case, the field camp is needed so that in case of finding "lost" Azerbaijani servicemen, they will calmly turn back. In fact, Yerevan handed over to Moscow control over another section of its state border. This is absolutely legal and logical action at this time. Armenia can hardly be called an economically interesting country for Russia, but it has an important military
political
value.