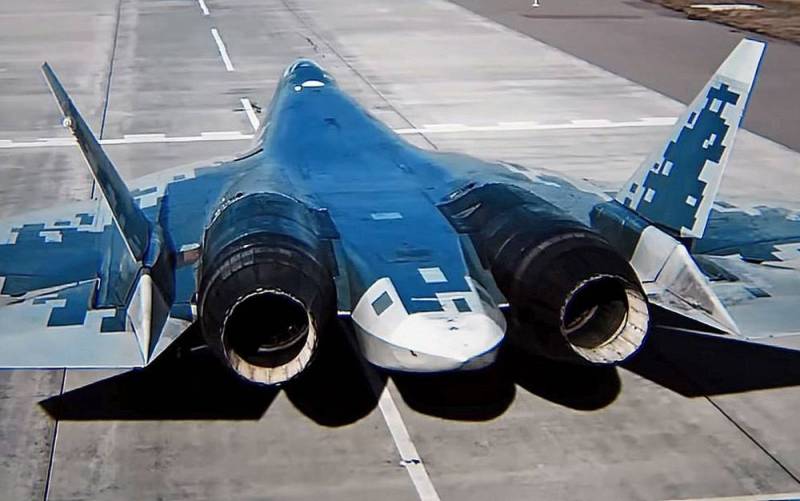 The first flight of the Russian fifth-generation fighter Su-57 with a second stage engine ("product 30") took place on December 5, 2017. The installation of these power units on serial Su-57 is planned to begin in 2023. But the resource of new aircraft engines is already known and how long they will last for years.
Now Su-57s fly on AL-41F1 engines ("product 117"), which are temporary. Product 30 will be the main engine and has yet to get its index.
According to the general designer - director of the OKB im. A. Lyulka (a branch of PJSC "UEC-UMPO") Evgeny Marchukov, the new engines will provide the Su-57 with excellent maneuverability and supersonic cruising speed. At the same time, aircraft engines will last 30-50 years.
Life cycle (engine - ed.) 30-40-50 years
- said Marchukov during the program "Military Acceptance" of the TV channel
"Star"
.
He specified that the engine is even ahead of the fifth generation and is more in line with its specific characteristics to the "5+" generation.
The main thing is specific thrust, specific consumption and specific gravity
- explained Marchukov.
He stressed that the "product 30" has nothing to do with the AL-41F1S engine ("product" 117S), which are installed on the Su-35S.
Does not have, did not lie next to
Marchukov pointed out.
Note that earlier the Russian Ministry of Defense reported that the Su-57 had already visited Syria twice and was tested in combat conditions. At the same time, Deputy Prime Minister of the Russian Government Yuri Borisov assured that by the end of 2020 the Russian military will receive the first serial Su-57.
Until 2028, the Russian Aerospace Forces should receive 76 Su-57 units and re-equip three air regiments with them. Until 2023, the fighters will be equipped with power units of the previous generation. But after the completion of the test program for the new aircraft engine, they will begin to equip the Su-57.