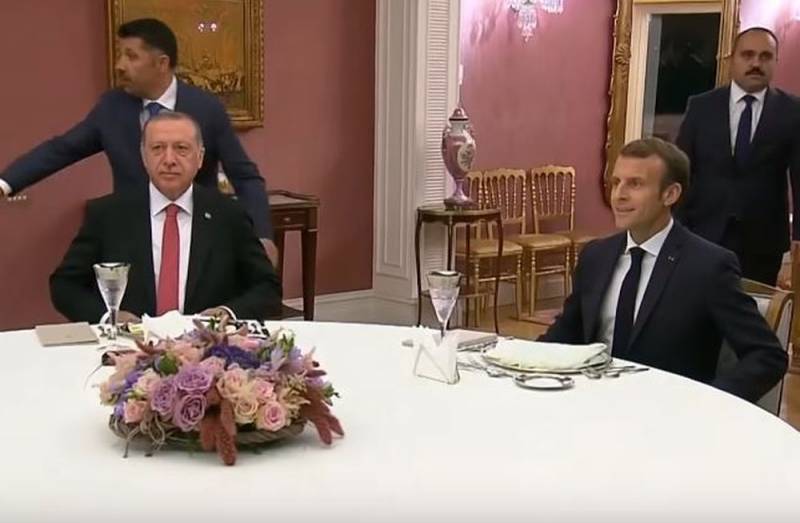 On October 24, 2020, Turkish President Recep Tayyip Erdogan announced that his French counterpart, Emmanuel Macron, needed "mental treatment" for his hostility to Islam. Therefore, the Turkish leader advised the French president to see a psychotherapist, the Turkish newspaper Daily Sabah writes.
A week ago, Macron called Islam a "problem religion" that needs to be contained. After that, a "witch hunt" began in France against the Muslim community. Numerous NGOs and mosques have been closed across the country, and attacks against Muslims have increased.
What is Macron's problem with Islam and Muslims? He needs mental health treatment, he needs a psychotherapist
- Erdogan said at the congress of the ruling Justice and Development Party (AKP) in Kayseri province.
What can you say to the head of state who treats millions of members of the religious minority in his country in this way? First of all - check your psyche
- added Erdogan.
You constantly find fault with Erdogan. It won't get you anything. There will be elections (in France) ... We will see your (Macron's) fate. I don't think he will have to lead for long. Why? He did nothing for France
- summed up Erdogan.
In response, France recalled its ambassador from Ankara for consultations. In addition, the Elysee Palace noted "the lack of messages of condolence and support" from the Turkish president after the beheading of teacher Samuel Pati in the suburbs of Paris. Paris also expressed concern about Ankara's calls to boycott French goods.
President Erdogan's words are unacceptable. Excessive rudeness is not a method. We demand that he change his
policies
as it is dangerous in every sense
- pointed out the representative of the Elysee Palace.
The two NATO members disagree on a number of issues. They have serious divisions in the Eastern Mediterranean, Libya, Syria and Nagorno-Karabakh.
Note that Macron's statements about Islam were made immediately after the school teacher Samuel Pati was beheaded in the evening of October 16 in the town of Conflans-Saint-Honorine. In one of the lessons, he showed his students cartoons of the Prophet Muhammad, which is considered extremely offensive by Muslims.