After the four-week "counter-offensive" operation of the Azerbaijani Armed Forces in Nagorno-Karabakh and the breakthrough of the defense of the Armenian troops in the southern sector, the front line began to show stabilization. The Ministry of Defense of Armenia started publishing maps of the military situation, which it had not done before.
It should be noted that the Azerbaijanis achieved success mainly in those regions that were not part of the Nagorno-Karabakh Autonomous Region under the USSR and were taken under the control of the Armenians in the early 90s. For a quarter of a century, Moscow tried to persuade Yerevan to return to Baku five of these seven regions, leaving the Lachin corridor for itself for land communications between Armenia and the unrecognized NKR, as well as two adjacent areas for security. Moreover, Azerbaijan agreed to these conditions, but Armenia refused.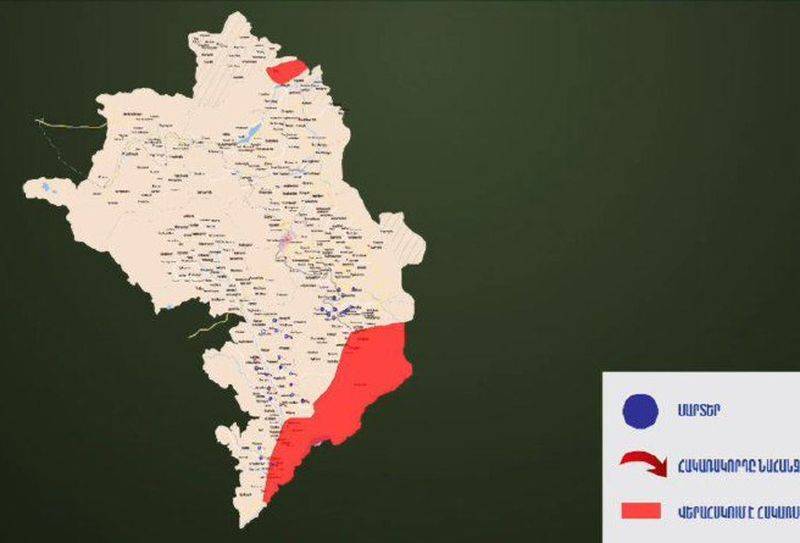 As a demonstration that the Armenian troops managed to stop the advance of the Azerbaijani army, the Armenian Defense Ministry showed footage of the destruction of the TOS-1A "Solntsepek" of the Azerbaijani Armed Forces.
In addition, the Armenian military showed the abandoned BTR-70 of the Azerbaijani army in the south of Karabakh. These are the armored vehicles of the reconnaissance groups that were moving towards the Lachin corridor.
Three factors also point to stabilization of the front line. First, the Azerbaijani military entered the territory where Kurds live compactly. They live in the local mountains and have nowhere to go. Once upon a time there was even a Kurdistan Region as part of the Azerbaijan SSR. The name was removed and forgotten, but the residents did not go anywhere. Kurds are friends with Armenians. They were historically linked by the Turkish genocide a hundred years ago. The lack of visible advancement of the Azerbaijani Armed Forces in the northern direction is due precisely to this.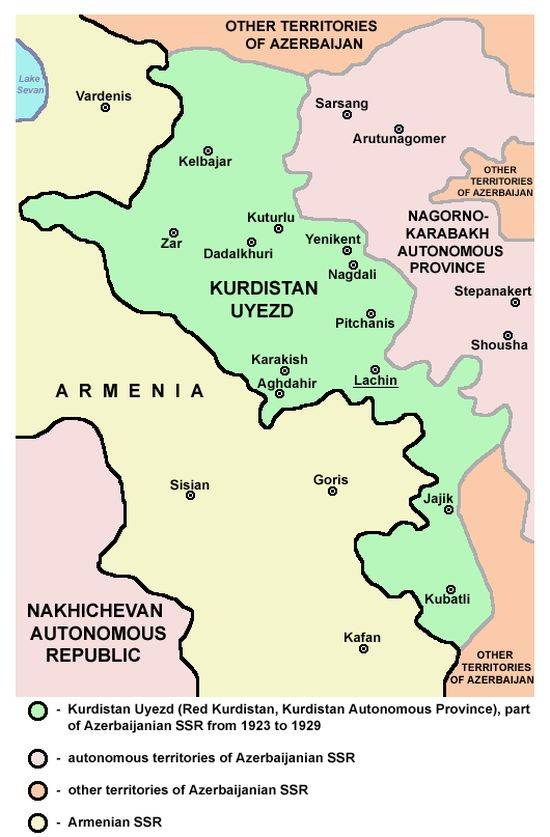 The second is the beginning of serious
dialogues
in the international community regarding Nagorno-Karabakh. Third - large-scale
transfer
Iranian armies to the borders of Armenia and Azerbaijan.