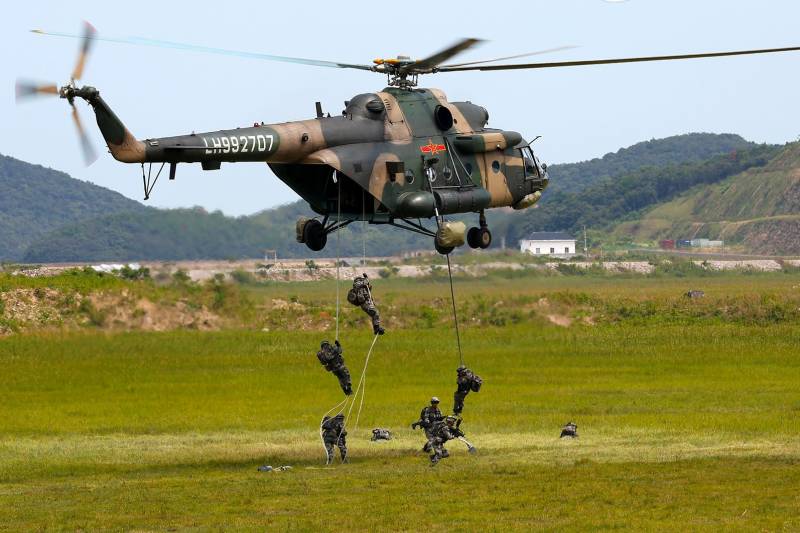 Russia is not capable of much in its current state, unlike China, which is ready to unleash a major war in Asia. This is the opinion of retired US Army Colonel William M. Darley. His article is published by the Small Wars Journal website.
The author believes that from the US presidential elections in November until the end of this year, the "enemies of the United States" have the opportunity to take advantage of the political power vacuum that will exist after the vote.
He suggests that during this period the PRC will get a chance to start a large-scale conflict. In particular, it says that the main goal for China is the conquest of Taiwan.
The fact is that many Western experts [...] view the annexation of Taiwan through the prism of capitalist views, which calculate the cost of achieving
political
objectives based on cost-benefit analysis
- writes Darley, returning to the terminology of the Cold War.
However, the expert continues, this is not true in terms of assessing China's motives. Darley warns Chinese communists' annexation of Taiwan is more than just risky
economic
idea.
The very fact that open democracy and capitalism exist along the borders of China, giving citizens individual rights as well as economic freedom, is intolerable for the communist government.

- the expert notes.
The only thing, he emphasizes, that is important for China, regardless of any costs, is the possibility of success in conquering the island.
Unfortunately, what is happening between China and Taiwan [...] is often underestimated due to concerns about Russia and its possible offensive in Europe and Eurasia. However, in light of the above circumstances, which scenario is more likely? Russia's invasion of Central Europe? Or Chinese to Taiwan?

- the author asks a rhetorical question.
In his opinion, if hostilities start near Taiwan, other countries will be involved in a conflict with China or become its targets (for example, Korea, India, Japan, Vietnam or Australia).
The US military has given a lot of attention over the past few years to the perceived threat from Russia in the area of ​​conventional weapons. However, considering the possibilities of the Russian Federation, it is noted that it has an economy the size of Italy. Moscow has shown no global ambition, and the Kremlin is more concerned about its own "near abroad".
On the contrary, China declares its total superiority on a global scale. The PRC's economy may have already overtaken the United States economy, making it capable of waging a prolonged war.