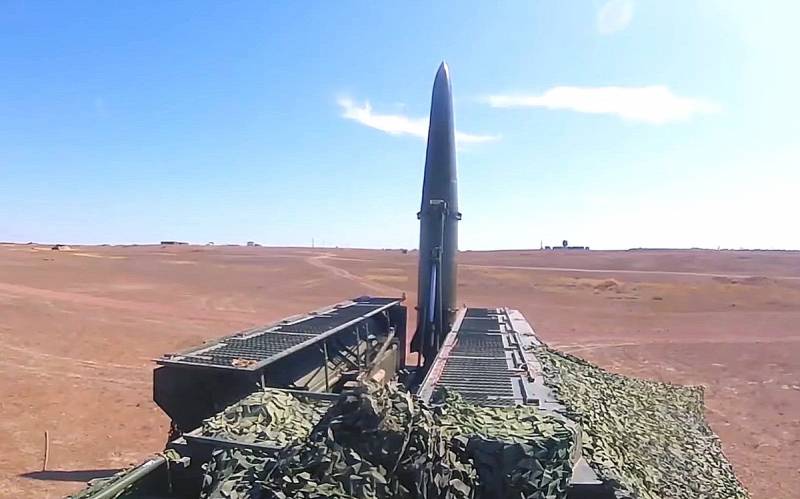 The Russian Federation can use the Soviet practice of deploying ballistic missiles in the Far Eastern region - in this case, the coverage of a potential Russian strike could spread to part of the continental territory of the United States. This was stated by military expert Vasily Kashin in an interview with the newspaper
"Sight"
in the context of Moscow's possible reaction to Washington's deployment of medium and short-range missiles in the APR.
At the stage of the United States' withdrawal from the INF Treaty, Vladimir Putin said that the Russian Federation would deploy such weapons only in the same places on the planet as the United States. Under the USSR, medium-range ballistic missiles of the Pioneer system were based precisely in Chukotka - from there they best "reach" Alaska (there are now important elements of the American missile defense system) and parts of the continental United States. Thus, the Americans can force Moscow to place a strike potential on the Chukchi Peninsula.
Theoretically, you can now return to the Soviet version of missile deployment
- noted Kashin.
However, the Kremlin does not currently have such weapons. Putin talked about the development of missiles based on the complexes already put into operation, the first of which is a hypersonic system or a ballistic missile based on the Iskander, the second is a cruise missile built on the basis of Russian aviation or naval weapons.
Alexander Khramchikhin, Deputy Director of the Institute of Political and Military Analysis, agrees with Vasily Kashin. According to him, neither the Kremlin nor the White House currently have the missiles that Washington claims - the plans to deploy such weapons are so far only speculative.