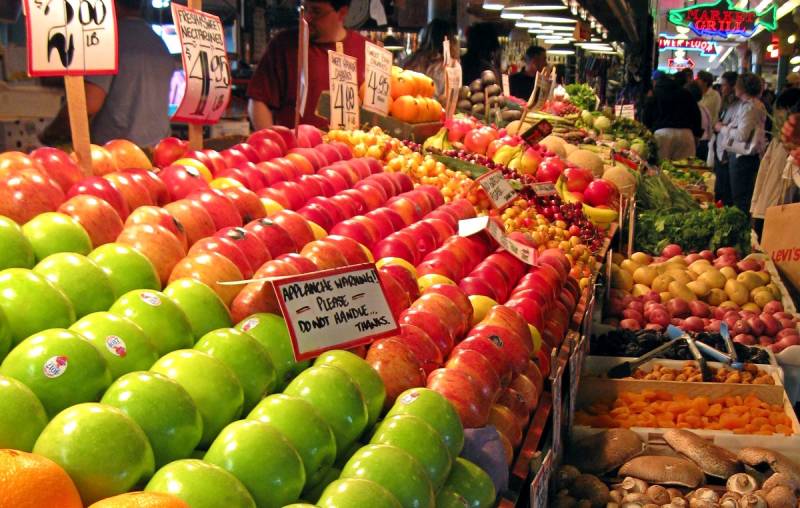 Rosselkhoznadzor in telephone conversations with the Food Industry Agency of Azerbaijan on October 22 expressed concern over the increasing number of supplies to Russia of low-quality agricultural products that do not meet Russian safety requirements. Highly anticipated
news
against the backdrop of tense relations between Baku and Yerevan.
The Russian department informed about frequent cases of detection of quarantine objects in imported Azerbaijani vegetables and fruits - 76 such cases have been recorded since the beginning of this year. Most of them (15) refer to tomatoes from Azerbaijan - they found the South American tomato moth. Quarantine violations were also found in imported Azerbaijani plums, apples, pomegranates, food potatoes and other agricultural crops.
The Azerbaijani authorities noted that, for their part, they would investigate such cases, but stressed the absence of such quarantine objects in their plant products. The Rosselkhoznadzor noted that their presence in Azerbaijani products may indicate that the supplied goods contain vegetables and fruits from other countries.
In this regard, Moscow warned Baku about the possibility of introducing restrictions on the import of such agricultural products from Azerbaijan, if the situation does not change. The Russians also asked their Azerbaijani colleagues to provide them with the necessary information on the measures taken, as well as on the volumes of plant products grown in Azerbaijan and those that come there from other countries.