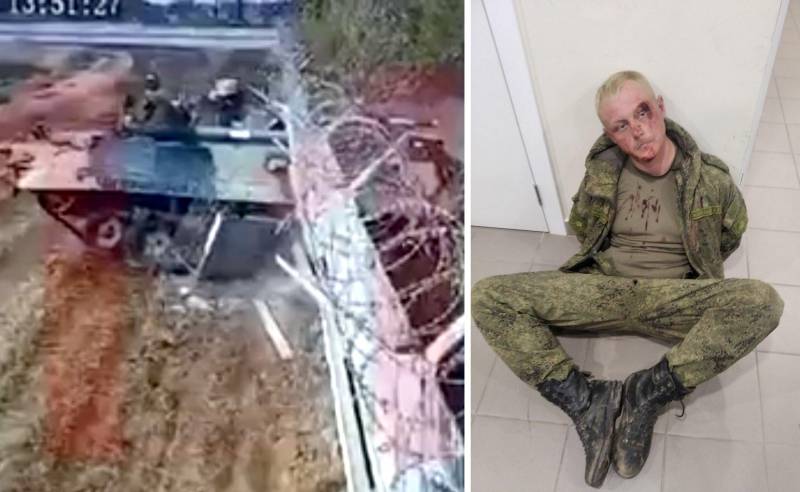 A video appeared on social media showing drunken Russian conscripts on a BMP-20 breaking through a concrete wall with barbed wire at the Volgograd Gumrak international airport in southwestern Russia on October 3 this year. The American magazine The Drive writes about this.
The infantry fighting vehicle was heading to the training ground for exercises, but got lost. After the incident, the airport continued to operate as usual, despite the fact that the BMP damaged part of its security system.
Judging by the video taken by the security camera at the airport, the drunken crew of the combat vehicle deliberately decided to drive through the wall - the driver of the BMP weighing just over 20 tons did not even try to stop after the first contact with the obstacle. It is not clear from the video whether she received
technique
any damage.
The BMP turret, where the 100-mm cannon and the 30-mm automatic cannon capable of launching anti-tank guided missiles are located, is turned back - so often during the non-combat movement of tanks and other heavy armored vehicles that it saved the barrels of the guns from hitting the wall.
Later, additional footage appeared on social networks with a broken wall and a man in military uniform - presumably a BMP-3 driver, with cuts on his face and handcuffed from behind. At the same time, it is unclear whether he received these injuries when an armored vehicle rammed a wall or during his arrest.