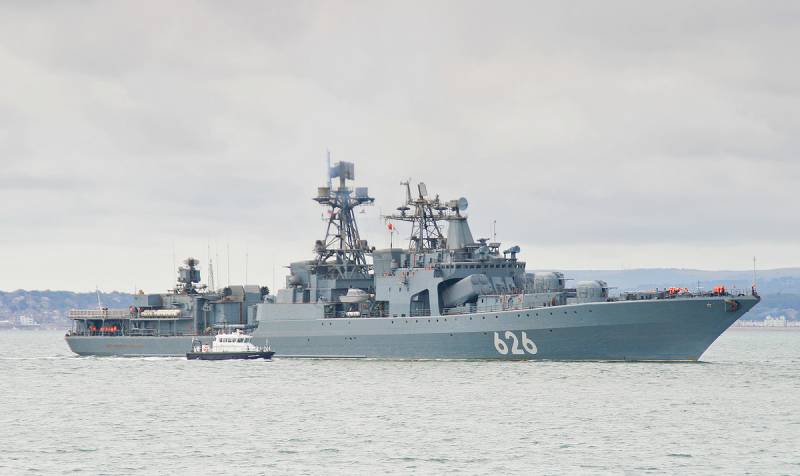 Last week, Iran's tanker Samah entered Mediterranean waters through the Suez Canal. Later, the ship stopped giving signals about its location. According to USNI News, the Iranian tanker continued its movement, accompanied by two Russian warships.
The defense of Iranian tankers by Russian warships illustrates the new reality of relations between countries in the eastern Mediterranean. Last year, an Iranian oil tanker was captured by British special forces. The reason was Tehran's violation of the European embargo on oil supplies to Syria. Now, the escort of Iranian ships by ships of the Russian Navy can be viewed as a preventive maneuver that increases the risks of interference in the situation of the fleet of other powers.
According to MarineTraffic.com, after Samah left the Suez Canal, he ceased to be within the AIS tracking system, thus ensuring his "invisibility". At the same time, the Russian ship Akademik Pashin headed south from the SAR towards the canal, meeting with an Iranian tanker on October 14 - the next day, according to satellites, they were going towards Syria. Later they were joined by the anti-submarine ship of the Navy "Vice-Admiral Kulakov".
On Saturday 17 October, a Samah-like tanker was parked near the Syrian oil terminal Baniyas, while the Akademik Pashin moved west towards the Greek coast.