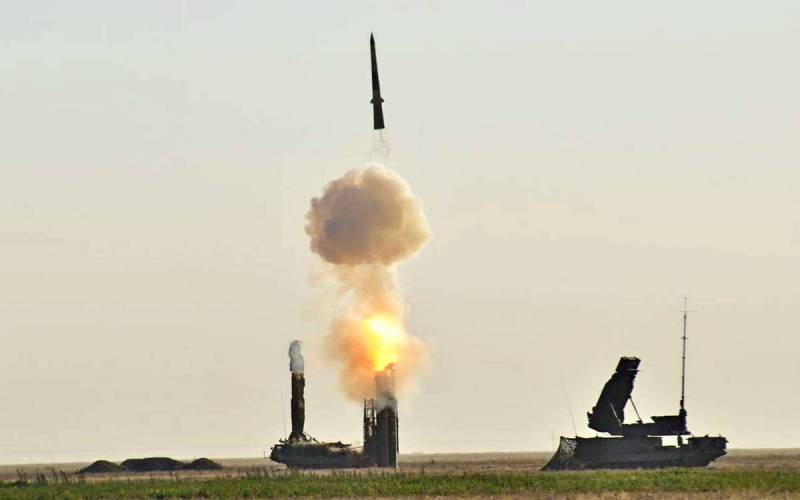 The Russian S-300V4 air defense system was able to hit hypersonic targets. This was reported the day before by the edition
"News"
with reference to a source in the Ministry of Defense of the Russian Federation.
Recall that the S-300V4 air defense system entered service in 2014. The fully digital complex is designed to protect against any type of air attack. The system is capable of simultaneously guiding up to 24 aerodynamic targets or 16 ballistic missiles. Unlike the usual "three hundred" modification S-300V4 is capable of reliably covering two to three times a large area.
Now, thanks to the new ammunition, the complex will be able to effectively resist operational-tactical and even hypersonic missiles, which is confirmed by tests carried out this year. The product is capable of accelerating to hypersonic speed and hitting targets at a distance of 400 km.
Previously, the S-300V4 was equipped with two types of missiles: medium (100-120 km) and long (up to 200 km) range. Apparently, it was on the basis of the latter that the latest ammunition was created.
It should be noted that only Russia currently has active hypersonic weapons. In the US and China, similar missiles are under development. According to experts, the S-300V4, equipped with the latest ammunition, will be able to reliably protect our airspace not only from modern, but also from promising weapons for 10-15 years ahead.