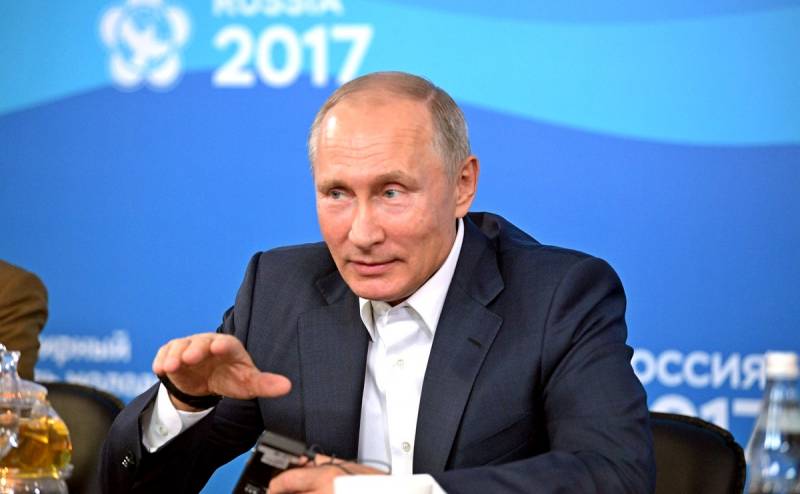 At a meeting of the Valdai Club on Thursday, October 22, Russian President Vladimir Putin spoke about his attitude to the position of Recep Tayyip Erdogan on Crimea, as well as to issues of cooperation between Russia and Turkey in the international arena.
Earlier, the Turkish leader recalled that Ankara does not recognize the reunification of Crimea with Russia.
As for any aspirations about Crimea, I don't know. This is not interesting to me, because Russia's interests are reliably protected
- said Putin.
Regarding Ankara's refusal to recognize Crimea as Russian, the head of the Russian Federation pointed to the same attitude to the status of the Crimean peninsula on the part of other countries - you need to be patient and prove the correctness of Russian positions. Putin is not afraid of Erdogan's geopolitical aspirations towards the South Caucasus and Central Asia - Russia is "absolutely confident in its strength."
At the same time, the Russian President praised the level of economic and military cooperation between the two countries, speaking about the growth of foreign trade turnover and the conduct of an independent
policy
- this is expressed, in particular, in the prompt implementation of the Turkish Stream project (in contrast to the Europeans, who are delaying the construction of Nord Stream 2) and in the purchase of S-400 systems by the Turks.
I know that today we have a trade turnover of over $ 20 billion. I know that Turkey is really interested in this cooperation to continue
The Russian president hinted subtly.