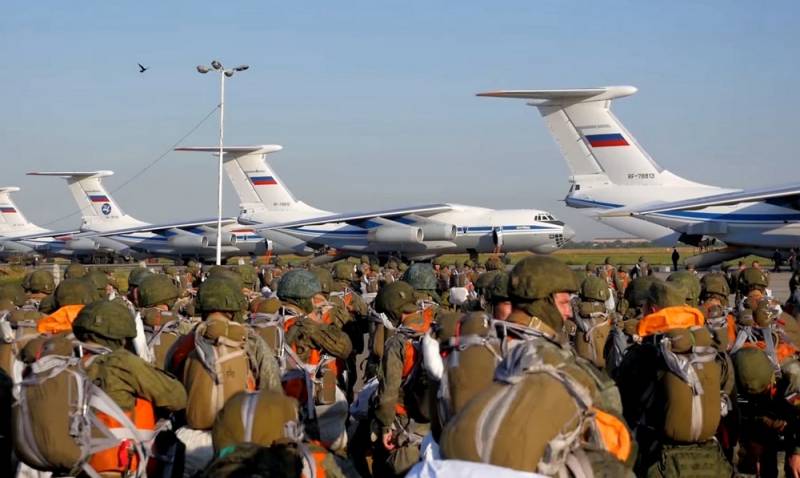 Baku and Ankara violated the peace in Transcaucasia in order to take Nagorno-Karabakh from Yerevan by military means, but it is not a fact that they will stop there. Therefore, Moscow should clearly make it clear to its neighbors which state is the strongest in the post-Soviet space. This was stated in an interview
NSN
Konstantin Zatulin, First Deputy Chairman of the State Duma Committee for CIS Affairs.
During the conversation, the deputy named the probable variants of Russia's reaction to the development of the situation in the region. At the same time, the parliamentarian admitted that he was not completely sure how exactly Moscow should react to what was happening.
For example, if Armenia officially turns to the CSTO for help, then Russia can make a "demonstrative strengthening" of the military potential of this country.
In the form of an appeal to the CSTO due to the need to take measures to protect the Armenian - not Nagorno-Karabakh territory, namely Armenia - with the help of a landing operation. By opening the air blockade
- Zatulin specified.
He believes that Moscow will have to "clearly explain" to Tbilisi that the Georgian side needs to be restrained in the process of transferring forces and equipment of the Russian Armed Forces to Armenia through Georgian airspace.
Georgia will have to reconcile if we need to transfer troops to Armenia
- he stressed.
Zatulin explained that no one encroaches on Georgia's sovereignty. This is simply an extreme measure necessary to preserve the independence of Armenia and prevent the spread of imported jihadists throughout the Caucasus. Moreover, Georgia can suffer from militants no less than other countries, so this is in its interests. He recalled the XNUMX-year-old genocide of Armenians and a new threat to their existence in the region.
There is a threat to the large mass of the Armenian population. We must take action
- added Zatulin.
He partially agreed with the opinion of the head of the Armenian government Nikol Pashinyan that today the conflict in Nagorno-Karabakh cannot be resolved at the negotiating table due to the actions of the opposite side. The deputy regrets that the negotiation process is at a standstill, despite Moscow's efforts.
Note that Ankara
threatened
send its troops to Nagorno-Karabakh, if Baku asks about it. At the same time, Senator Konstantin Kosachev suggested that Yerevan officially appeal to Moscow about the participation of jihadists in the above-mentioned conflict.