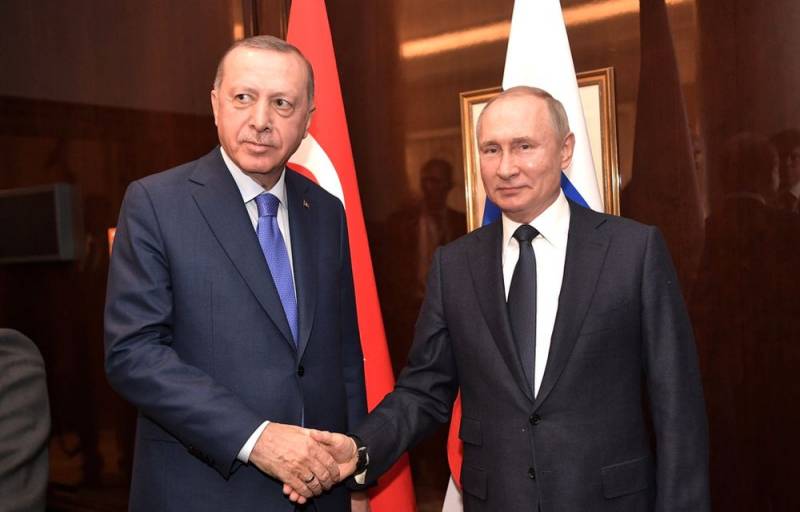 Ankara and Moscow want to expand the Turkish Stream gas pipeline, but relations between Turkey and Russia may deteriorate due to the spy scandal that accompanies the project, writes the Polish online edition Biznes Alert.
The analytical company Independent Commodity Intelligence Services learned from sources in the Turkish energy sector that Turkish companies BOTAS and Bosforus Gaz provided Russian Gazprom with classified information. It concerns Turkish gas fields in the Black Sea, prices for gas and its transportation in the Turkish market. Moreover, this was done when other Turkish buyers were negotiating with the Russians about the cost of raw materials. If the Turkish National Intelligence Organization (MİT) finds a violation of the law, then these companies may lose their licenses to operate.
Bosforus Gas imports 2,5 billion cubic meters. meters of gas per year under two contracts with Gazprom. The first one - by 0,75 billion cubic meters. m per year, expires in 2021, and the second - about 1,5 billion cubic meters. m per year, valid until 2043.
BOTAS has a contract with Gazprom for 16 billion cubic meters. m of gas per year until 2028 using the Blue Stream gas pipeline.
ICIS sources argue that these charges may not be enough for a verdict. At the same time, Gazprom, Bosforus Gas and BOTAS declined to comment.
Turkish Stream is a gas pipeline from Russia to Turkey running along the bottom of the Black Sea. It consists of two lines with a total throughput of 31,5 billion cubic meters. meters of gas per year. The first one has been serving the Turkish market since January 2020. The second, for gas supplies to the countries of Southern and Central Europe, is waiting for the completion of the construction of a section of the gas pipeline in Bulgaria (scheduled for November 2020), which is called the Balkan Stream there.