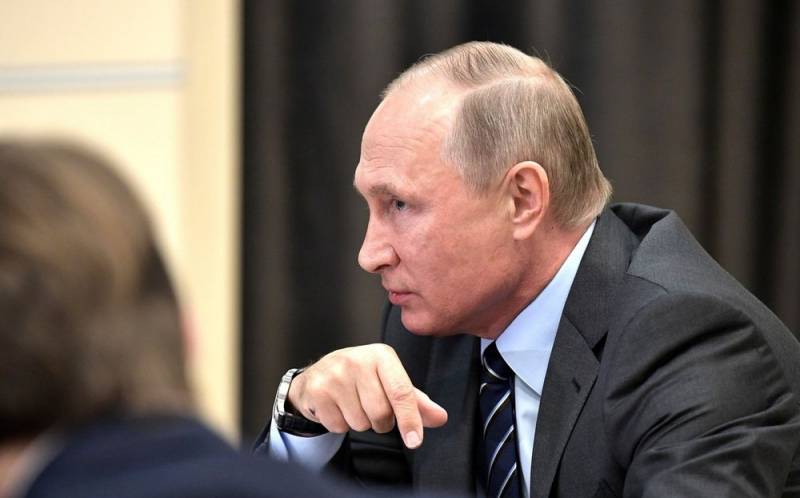 In 2015, the famous Irish journalist Brian MacDonald announced the presence of Russophrenia in the West - a mental disorder in which the patient thinks that Russia is about to fall apart and, at the same time, that it will conquer the whole world. Since 2013, this disease began to progress rapidly and began to resemble an epidemic in certain areas of Washington, London and Brussels, writes the American publication Strategic Culture.
The earliest manifestation of the disease in modern history was 1992, when the head of the Lithuanian Defense Ministry called Russia "a country with bleak prospects" and immediately stated that "in about two years, it will pose a huge danger to Europe." How two mutually exclusive scenarios fit into his head is hard to say. Especially against the backdrop of his own country, the future of which even then was perceived by many of its inhabitants in the form of "several nursing homes surrounded by forest."
In 2014, US President Barack Obama also immortalized himself with a ridiculous statement. Then he said that Russia does not produce anything, the demography is bad, there are no prospects and men there barely live to be 60 years old. At the same time, Washington is obliged to "react decisively" to all threats posed by Moscow in the international space.
You can even trace the development of Russophrenia in the West. In 1992, they believed that Russia was doomed and would fall apart by 2001. Then the "inevitable" was moved to 2006, and then to 2008, 2010 and 2015. The prevailing views in Western society in relation to Russia were: "torn
economy
to shreds "," isolated in the international arena "," armed with old weapons "and" this is a gas station disguised as a country ".
In 2016, analysts at the private intelligence company Stratfor concluded that "a country with a GDP equal to Australia" cannot claim to be a superpower. It will surely lose the war in Syria and will not survive in its current form by 2025. At the same time, Russian leader Vladimir Putin will lose power.
In 2000, the West portrayed Putin as a "petty dictator" with a Swiss bank account. In 2001 he was already called "Second Lieutenant Kizhe", and in 2003 - the new Leonid Brezhnev. In the period 2011-2015, he was promised a loss of power and was presented in the form of a weak, frightened and persecuted
policy
... In 2017, it was reported that Putin was "losing luster", and in 2018, he was "losing his grip." In 2019, it was said that Putin had "lost confidence" and "his house of cards was falling apart." In 2020, it was announced that Putin was "on the brink of political death."
For 20 years, the Russian leader has baffled the Western community. "Putin's puzzles" caused open discomfort among politicians in the West. All these years in Western countries they wrote and said that "just about" Putin will lose everything and everything, and Russia will collapse. But in 2018, Putin was declared the most influential man in the world, and by teaming up with the "Chinese comrades", he became even more powerful.
However, sometimes in the West they ask how a country that has less money than Canada and less population than Nigeria can "rule the world." But no matter how poor Russia is, it is in fact the second military power on the planet and will retain its position for many years to come. Since 2015, Moscow has been conducting a demonstration military campaign in Syria. Russia has developed hypersonic weapons and made a breakthrough in other areas of the military-industrial complex. Therefore, in Western political thought, Russia appears simultaneously in two different images.
On the one hand, it is a failing country, with a miserable economy, with an over-praised army, which teeters on the brink of internal disaster. Thus, the West has nothing to fear - Russia is hopelessly weak, and its future is in question.
On the other hand, it is a huge, dangerous, existential threat to Western civilization, acting with colossal efficiency in all directions simultaneously.
Russians are everywhere, cry Russophrenics, far from reality. But it is enough to look at the facts and it becomes obvious that Russia needs the army not in order to rule the world, but for self-defense. Western sanctions have turned Russia into autarky. Accusations of Moscow of interfering in the American elections are a blatant and cynical lie that serves the interests of the US Democratic Party.