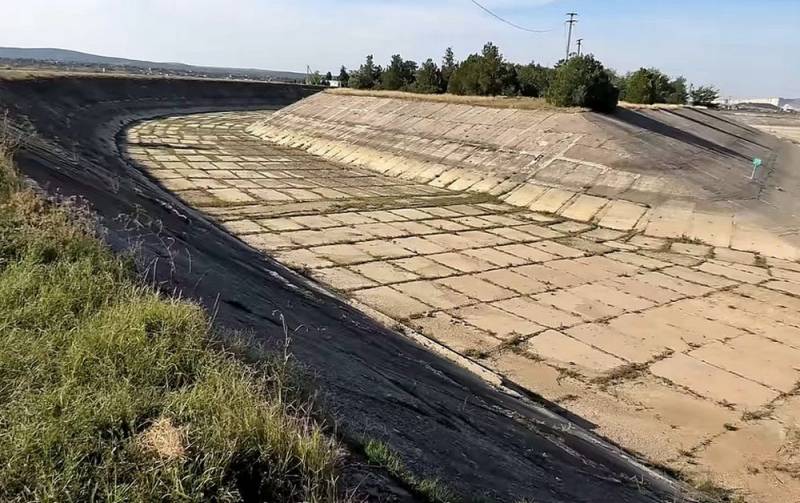 In 2020, the issue of water supply to Crimea became especially acute due to the drought. On October 21 at the Federation Council of Russia a round table was held on the topic "Sustainable water supply of the Republic of Crimea - the basis for the socio-economic development of the region." During the event, Andrei Korolev, deputy director for research at the Kurchatov Institute, announced a comprehensive study of the problem of water supply to the peninsula.
The scientist specified that the "Kurchatov Institute", on its own initiative, conducted a study of the above-mentioned problems. Now nuclear physicists offer three means of solving the Crimean water problem.
The first is the organization of a system of artificial increase in atmospheric precipitation over the catchment areas in the upper reaches of the rivers of the peninsula.
The use of modern geographic information
of technologies
and data from micrological satellites and locators will allow to increase water collection in natural runoff reservoirs by 30-40%
- explained Korolyov.
The second is the construction of a system of desalination plants along the entire coast of Crimea. This will allow the most "simple and least energy-consuming" solution to the problem with drinking water. Moreover, it is necessary to put into operation "reverse osmosis desalination systems", which are more efficient than alternative distillation methods.
Plants producing 30-40 million cubic meters. m of fresh water per year, will provide 100% of the coastal regions of Crimea. At the same time, the scientist drew attention to the specifics of the coastal sea area - the periodic appearance of hydrogen sulfide, which increases the corrosion of industrial equipment.
The price of water produced by such factories will be about 32 rubles. per cubic meter m. Discharge of brines obtained as a result of desalination can be carried out in the Sivash and other saline reservoirs of the peninsula. The scientist is confident that this should not pose a danger and can be used as a resource.
The third is the creation of a system for the treatment of domestic wastewater based on pressure-membrane methods.
In addition, it was proposed to build new reservoirs with a total volume of over 100 million cubic meters. m, which were planned back in the USSR.