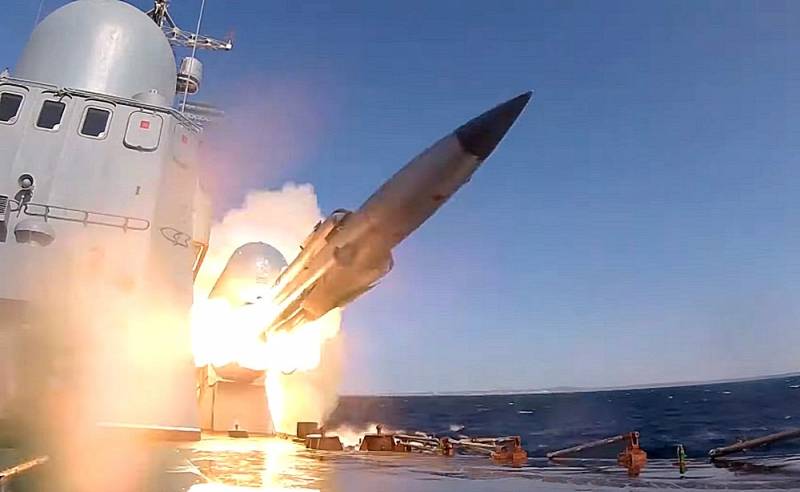 The topic of Russian naval exercises in the Caspian Sea, which took place these days against the backdrop of incessant fighting in Nagorno-Karabakh, did not pass by the Polish press. Thus, subsection Wirtualna Polska (wideo.wp.pl) published an extremely neutral message about the event and a short video.
In particular, the text said that three warships of the Caspian Flotilla were involved in the exercises, which worked out countering potential threats from the air.
Nevertheless, a fairly ordinary message caused another surge, alas, not always favorable interest among some readers of the Polish resource.
Some comments are below.
Only Russia can restore order there, otherwise it will be a second Syria

- believes the user Jelonek.
Poland is also able to send its fleet

- a certain BANDYCKA expressed confidence, obviously not very well versed in geography.
Let them fight, and not pretend to help (Armenia) ...

- incites a certain asa.
Poor nations will get poorer. And it is true that only Russians can cool hot heads

- comments dzieckowemgle.
Three ships went out for maneuvers, and we already have a panic. If the US Navy leaves, then this is kind of normal, because they are sailing for their exercises or in order to carry democracy wherever they want

- remarked Marek.
They write how great Russia is. It is enough for Siberia to secede, which it aspired to under Yeltsin, and in
the economy
Russia will become a third world country
- the commentator with the nickname kjb reflects.
It should be a shame for the Yankees that they cannot enter the Caspian Sea with aircraft carriers carrying "freedom and democracy"

- noticed Twój nick.
Russia will never be a superpower. Missiles, nuclear power and intimidation alone are not enough. Strength is economic and military power that spreads
political
impact on other countries / regions of the world. Russia knows how to harm, cause conflicts, but it cannot offer anything constructive to others, therefore even Belarus is more attracted to NATO and the EU. A weak economy will prevent it from winning a confrontation with the West, which is why it is hiding behind China. What remains? Propaganda, yes muscle flexing
- issued by wyjaśniam.
Countries such as North Korea, Cuba, Venezuela or Russia should not have nuclear weapons, ballistic missiles, etc. Because these regimes are unpredictable and can attack their neighbors without warning

- expressed the opinion of prawda.