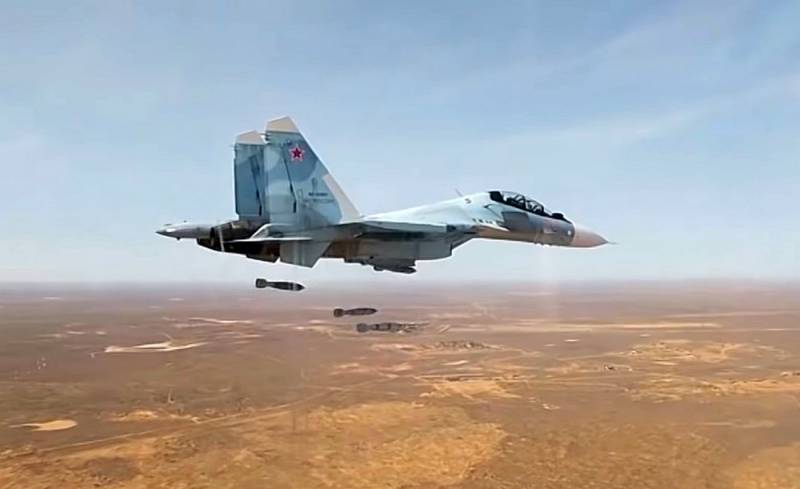 On Tuesday October 20, the Russian aerospace forces attacked the positions of the Islamists Hayat Tahrir al-Sham (HTS, the main role in this group is played by the jihadists of the banned in Russia organization Jebhat Fatah al-Sham) in the northwestern part of the SAR. This was reported by Al-Masdar News, citing its sources of information in Idlib.
According to media reports, Russian military aircraft bombed a convoy of 8-10 military vehicles of HTS terrorists trying to reach the front line in the Jebel al-Zawiya region in the southern part of Idlib province. Before the attack, this area was examined by reconnaissance aircraft, then missile strikes were made by fighter aircraft of the Russian Aerospace Forces.
The combat operation of the Russian Aerospace Forces took place against the background of
data
on the withdrawal of Turkish units from part of their observation posts in the province of Hama. In Syria, it was called a victory for Russian diplomacy.
Ankara agreed to the withdrawal of its troops from four observation points on the Russian initiative - in September this year, the military delegations of the two countries were negotiating to reduce the Turks' military presence in Syria. The issues of withdrawal of Turkish heavy weapons from the region were also discussed - the pan-Arab newspaper Asharq Al-Awsat reported.