According to Azeri sources, Armenian servicemen appeared at the border with Nagorno-Karabakh with Russian flags. The purpose of this action is to prevent the Azerbaijani army from invading the territory of Armenia. Thus, the Russian tricolors have become a remedy for a potential Azeri attack.
According to other sources, the border zone is indeed occupied by Russian troops displaying their flags, but these rumors have not yet been officially confirmed.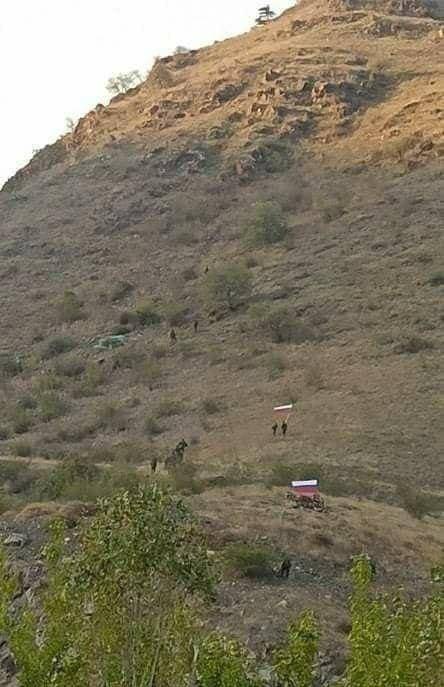 On Monday, October 19, Armenian Prime Minister Nikol Pashinyan announced Russia's right to conduct a counter-terrorist operation in the NKR against the pro-Turkish Syrian militants operating here at the behest of Ankara and Baku. In his opinion, if the Russian Federation carried out such an operation in Syria far from the Russian borders, where the actions of jihadists threaten the national security of the Russian Federation, then Moscow has a legitimate right to such actions in Karabakh.
The head of the International Affairs Committee of the Russian Federation Council, Konstantin Kosachev, noted that for such an initiative, Armenia should officially turn to the Russian authorities for a thorough assessment of the current situation by the Kremlin.
According to the President of Armenia Armen Sarkisian, at the moment there is no need to involve Russia in the Nagorno Karabakh conflict. Yerevan's priority is to exclude Turkey from this confrontation, which provides direct assistance to the Azerbaijani side. The Armenian president stated this in an interview with France 24 TV channel.