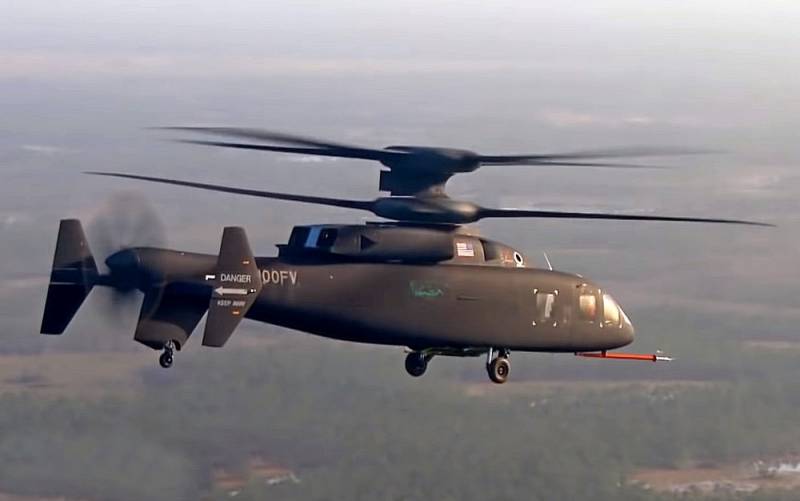 Sikorsky conducted regular flight tests of the demonstrator of the Sikorsky-Boeing SB-1 Defiant multipurpose military helicopter, during which the combat vehicle set another speed record. This time the device was able to accelerate to 420 km / h.
Recall that the creation of the SB-1 Defiant helicopter is being carried out by Sikorsky and Boeing as part of the Future Vertical Lift project, which provides for the renewal of the fleet of American military helicopters after 2030.
In previous tests, held in June, the promising device accelerated to 380 km / h. This time, the car was able to reach a speed of over 390 km / h in a straight line and about 420 km / h on the descent. At the same time, the developer emphasized that during testing, the SB-1 Defiant used 2/3 of its power.
The future multipurpose military helicopter will be able to take on board up to 18 people. The maximum takeoff weight of the combat vehicle will be 14,5 tons, and the maximum speed filled up by the developer should reach 460 km / h.
Previously we
wrote
that Bell Helicopter, the main competitor of Sikorsky, announced the start of assembling a demonstrator of a high-speed reconnaissance helicopter. A promising device called Invictus will be able to reach speeds of up to 333 km / h and will replace the decommissioned OH-58D Kiowa Warrior.