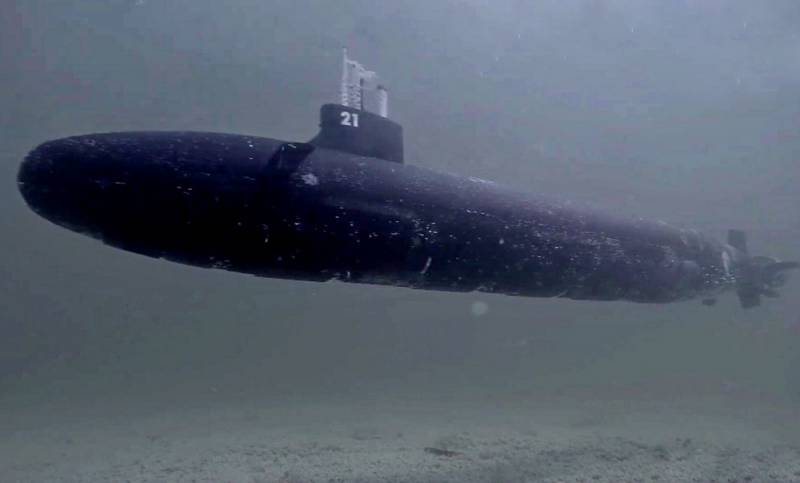 In the middle of last year, the Russian Navy brought all the submarines of the Northern Fleet to patrol the North Atlantic region. In 2020, the Americans sent one of their most powerful submarines, the Seawolf, to the same part of the oceans, thereby disrupting the superiority of Russia's submarine forces, writes Forbes magazine.
Moscow has spent decades gaining control of its submarines in the northern part of the Atlantic - eight Russian submarines, six of which are nuclear, dispersed across the Barents and Norwegian Seas to develop the function of protecting waters and launching intercontinental missiles with nuclear missile carriers. The American "Sea Wolf", which has entered the same waters, has the task of breaking through the Russian naval defense in this region.
The withdrawal of Russian submarines into the North Atlantic Ocean a year ago was associated with the conduct of Operation Thunder, a two-month exercise, which also involved ground-based and air-based missiles. This year, Seawolf was Washington and NATO's response to the increased activity of the Russian submarine fleet.
Introduced in 1997, Seawolf is faster and quieter than any other attack submarine in the world, and is also superior in terms of armament.
- note the experts of the American publication, speaking of the disruption of the plans of Moscow's submarine superiority by one US submarine.
In August 2020, this secret American submarine sailed under the ice of the Arctic Ocean and passed through the bastion of Russian submarines deployed in the Norwegian Sea. According to US Submarine Force Commander Vice Admiral Daryl Coadle, such a covert appearance of the "Sea Wolf" illustrates the possibilities of the global coverage of the United States submarine fleet and its presence around the world to perform unique combat missions.
The Seawolf-class submarines were the American response to the Soviet Project 971 Schuka-B. The submarine has unique noise characteristics and is armed with 50 torpedoes (or 50 Tomahawk missiles). In total, the US fleet has three submarines of this type.