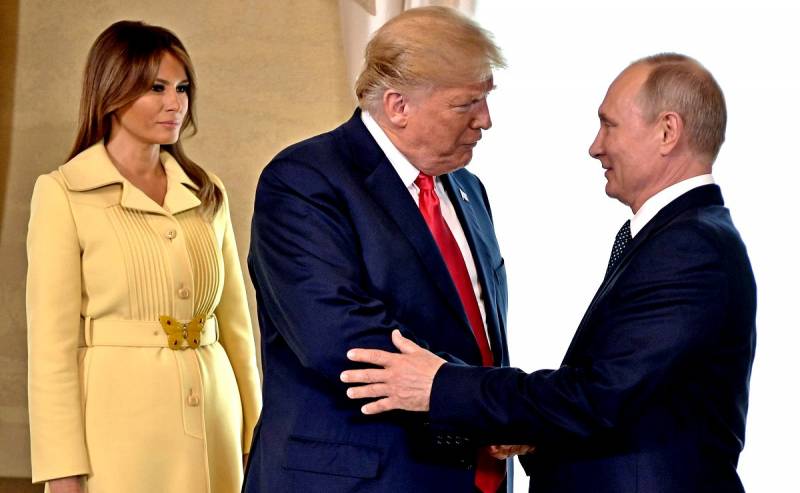 US President Donald Trump announced that he could leave the country if he loses the election to Joe Biden. Where Trump will go if he decides to leave the United States, the American publication Politico tried to find out.
During a presidential campaign in Georgia, Trump said he would calmly hand over the keys to 1600 Pennsylvania Avenue if he lost the election. However, the latter is not at all guaranteed. He might just pack his bags and leave the country, judging by his hints during the performance.
Flight against the worst candidate in American history
policy
puts pressure on me
Trump told his supporters.
Can you imagine if I lose? What will I do my whole life? I will say that I lost to the worst candidate. I won't feel good. Maybe I'll have to leave the country, I don't know
- added Trump.
Here are the places where Trump would be a welcome or not-so-welcome guest.
Africa
- bad place, not welcome.
Brussels, Belgium)
"The hell hole," he said, will definitely not go there.
Mexico
- "Trump's wall" speaks for itself.
Berlin, Germany)
- Angela Merkel and her husband Joachim Sauer will not even let Trump enter the door.
Lake (reservoir) Gazivode (Ujman)
on the Serbia-Kosovo border would suit Trump. Kosovo Prime Minister Avdulla Hoti supported the idea of ​​renaming the lake in honor of the US President, but local residents strongly object and consider it unfair.
Scotland (UK) and Ireland
- excellent golf courses. Scotland might be the best option for Trump, given the historical family ties. His mother, Mary Ann Macleod, was born in the village of Tong on the Isle of Lewis. That being said, Biden has deep roots in Ireland. However, both countries have extradition treaties with the United States. Therefore, complications may arise here.
Luxembourg
- there is no need to pay a lot of taxes and Trump's longtime partner Jean-Claude Juncker, the former chairman of the European Commission, lives. Trump will be well received there.
Barvikha (Russia)
- the resting place of the Russian leader Vladimir Putin. There, Trump will be sure to be told "welcome to Russia." It will be convenient for him to communicate with his old friend. In addition, this place is popular with various people who, for one reason or another, left their countries. The family of Slobodan Milosevic and former President of Kyrgyzstan Askar Akayev live there. Edward Snowden also settled there, and it is possible that Bashar al-Assad will soon move to Moscow. Therefore, Trump will definitely not be bored. Moreover, there is a chic Barvikha Luxury Village, which has Gucci, Ralph Lauren and Dolce & Gabbana shops, which will be especially pleasant to his wife Melania.
Baku, Azerbaijan)
- there is an unfinished skyscraper and the oligarch Ziya Mammadov lives there, whom the American diplomats consider "knowingly corrupt even for Azerbaijan." But it should be borne in mind that Azerbaijan is in a state of war with Armenia.
Fort Trump in Poland
will do just fine. At least it will be well fortified, and if protesters make noise outside, you can get rid of them.
Novo Mesto (Slovenia)
Melania's hometown could be a good place for Trump to get away from it all. He clearly loves Eastern Europe, as two of his three wives were from there. However, the reaction can be mixed. Melania's wooden statue was attacked by arsonists. Now it has been replaced with a bronze one.
Pyongyang (DPRK)
- a good opportunity to meet Kim Jong Un. Pyongyang is also great if you enjoy attending massive military parades and can ignore the dire poverty, and Trump is happy to do both.