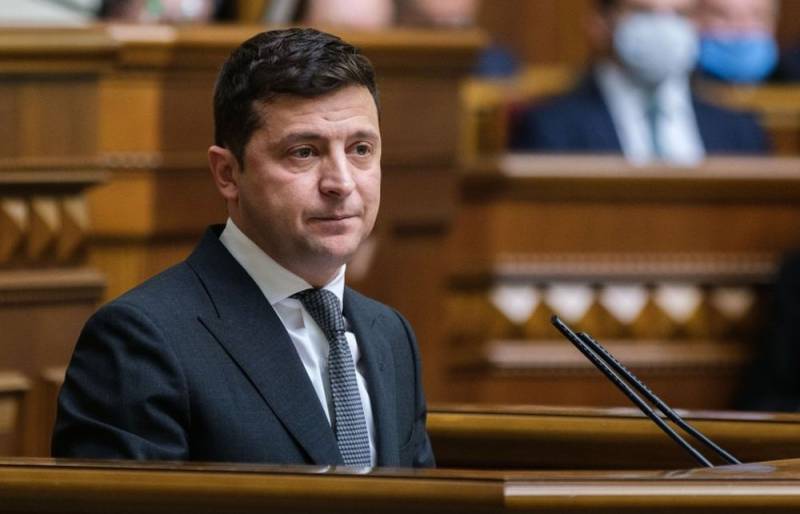 On October 20, 2020, President of Ukraine Volodymyr Zelenskyy addressed an annual message to the country's parliament. During his speech, he shared his plans to return the Crimea and Donbass to Ukraine, writes the Polish edition WYDARZENIA w INTERIA.PL.
Those who surrendered Crimea without a fight will be held accountable
- said the head of the Ukrainian state.
He stressed that "it is not about revenge, but about justice."
Peace in Donbass and de-occupation of Crimea are my key priorities
- said Zelensky.
The President explained that after the end of the conflict in Donbass, Kiev will begin the "safe reintegration" of territories that are currently not under his control. As for the amnesty, it will not apply to persons belonging to illegal armed groups in the Donbas.
Polish readers appreciated Zelensky's plans:
Nobody in Crimea wants to live in Banderstadt
- wrote ddr.
Let them think better why so many people from different regions of Ukraine do not want to be ruled by this Kiev government
- stressed fred.
Good joke of the day, Crimea has never been the property of Ukraine. If anyone doubts it, check it out, because our media lie on this topic.
- stated user 1066.
Crimea was, is and will be Russian. That's all
- sure marta.
You have to know how to fight, the Armenians show an example of how to do it. Ukraine fights only with women, children and the elderly
- noted Lwów.
A referendum was held there, and residents voted. Classic public statement
- specified Dobre.
Come on, he's already completely mad. Crimea is, was and will be Russian
- BaK was indignant.
Funny little man from Krivoy Rog and Kvartal 95 microdistrict
- drew attention to GZN.
In Crimea, they say that they are not against reunification with Ukraine, but on one condition - if Ukraine joins Crimea
- he hinted.
The Crimeans themselves decided in a referendum where they want to be. And they decided to return to their native Russia. Crimea became Ukrainian night, nobody asked these people if they wanted to be Ukrainians
- wrote i tyle w temacie.