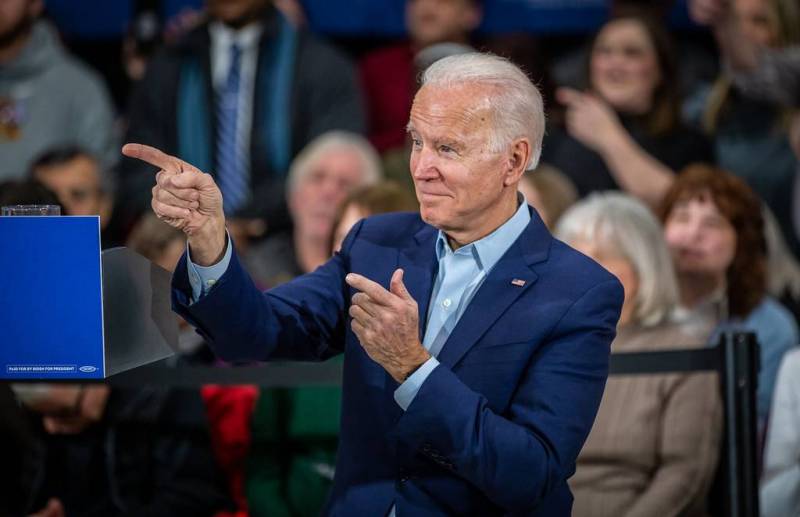 In anticipation of the likely victory of Joe Biden in the presidential elections in the United States, Russia began to test the waters in order to normalize relations with its traditional opponents. This suggests that the Kremlin is afraid of the election of a candidate from the Democratic Party and the appearance of a representative of this political force in the White House, writes the German edition BNE IntelliNews.
Over the past several weeks, Moscow has repeatedly tried to enter into a constructive dialogue with countries that have long been in cool relations with it. For example, on October 14, 2020, Russian leader Vladimir Putin announced that Russia was open to resuming full-scale economic cooperation with Ukraine. And before that, Moscow offered Washington to conclude a pact on mutual non-interference in elections in cyberspace.
At the same time, experts believe that this is due not only to Biden's aggressive rhetoric towards Russia, but also to concerns about the destruction of the treaty system that limited the armaments of Washington and Moscow after the Cold War, and now may lead to a new arms race. The Kremlin wants to preserve START III, which expires in February 2021, so it has proposed including two of the country's five hypersonic weapons models in the agreement.
The prospects for concluding a new treaty or extending the still valid START III are very vague. On October 14, 2020, Russian Foreign Minister Sergei Lavrov said that "achieving a common position against the background of ultimatums from Washington is simply impossible." At the same time, Moscow leaves open the doors for dialogue. But Washington has not yet reacted to this.
The problem is that the US wants Russia to force China to join the treaty. Beijing is categorically opposed, and Moscow cannot influence this in any way.
If Biden wins, relations between Washington and Moscow will deteriorate further. Biden is a hardliner on Russia, and Donald Trump has repeatedly stated his normal relationship with the master of the Kremlin.