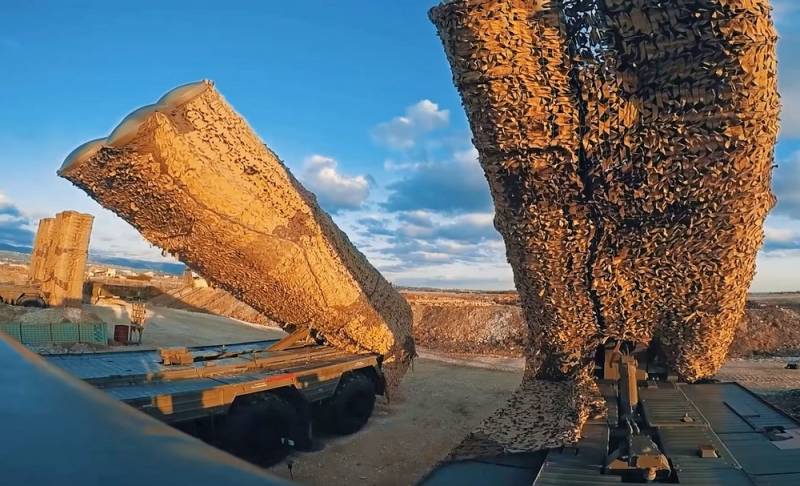 Turkey can deploy the S-400 air defense system in the Armenian and Syrian directions. This opinion was expressed by Metin Gurcan in his new article for the Al-Monitor website.
The author recalls that in its desire to use the S-400 air defense systems, Turkey still risks incurring the wrath of the United States, which has long warned its ally against such actions. Nevertheless, the Turks conducted test launches in October on the Black Sea coast, near Sinop.
Experts who analyzed the footage of the launch in this area on October 16 identified the missile from the S-400 40N6E complex, the range of which is 400 kilometers. [...] The tests, which reportedly lasted about six hours, represent the most important milestone towards the deployment of S-400 systems since the November 2019 exercise. Then Turkey used American-made F-16 and F-4 fighters to test other components of the air defense system, most likely radars, at its air base outside Ankara.

- noted in the text.
The expert emphasizes that the new tests cross the symbolic "red line" previously drawn by the United States in front of Turkey.
Now the last step before full use will be the official enrollment of the S-400 systems in the combat structure of the Turkish Air Force, most likely at the regiment level, as well as their operational deployment at the duty station. At the same time, one battery will almost certainly remain in Ankara.
Given the military power of Turkey in the Aegean and the eastern Mediterranean, two other batteries are likely to be deployed in areas overlooking these waters. The fourth battery, most likely, will be either at the Syrian or at the Armenian border.

- suggests Mr. Gurkan.
The most important test of the S-400 air defense system occurred at a time when Washington is busy with its own presidential elections, which are less than three weeks away.
However, back in July 2019, Secretary of State Mike Pompeo warned Turkey about "additional sanctions" after excluding the country from the F-35 strike fighter program, stressing that the adoption of the S-400 was "unacceptable."
Republican chairman of the Senate Foreign Relations Committee Jim Risch said Turkey had "crossed the line" and called on the Trump administration to "send a powerful message."
NATO, for its part, said that "any test of the S-400 air defense system by Turkey, if confirmed, would be regrettable."