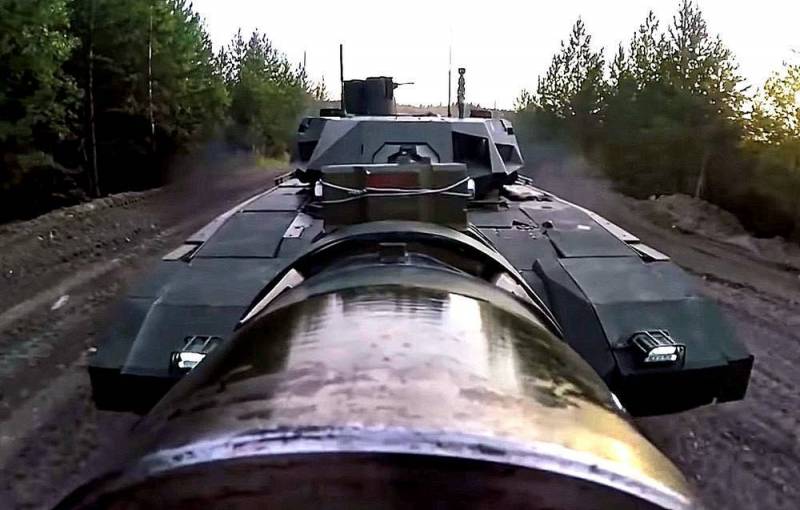 The management of the Kharkiv Design Bureau for Mechanical Engineering named after A.A. Morozova wanted to destroy the unique ammunition for the secret Molot and Nota tanks, which were developed in the USSR, writes the Ukrainian edition of Defense Express.
On October 6, 2020, the State Enterprise KMDB, where the ammunition is stored, sent a letter No. 3822/51 to the State Research Institute of the Chemical Industry in Shostka with a request to dispose of them. Reason - expired storage period. A list was given with indices and quantities.
This is ammunition that was specially made for the "Nota" (version of the "Hammer") at the end of the 80s. But they are in good condition and in a container. They went under a specially designed loading mechanism in the form of a revolver stack. No other 152 mm ammunition will fit the Nota. I do not know what struck them in the head to write them off and dispose of. But this is only if the project "Nota" at KMDB was decided to be buried by their own efforts.
- said one of the former heads of the State Enterprise KMDB on condition of anonymity, since the ROC is still under the "classified" and the project is not closed.
The SC "Ukroboronprom", the Ministry of Strategic Industries of Ukraine and the Ministry of Defense promptly responded to the information of the publication and promised to investigate the situation, finding out why the State Enterprise KMDB wanted to get rid of the specified ammunition.
Now in Russia, work is underway to increase the firepower of the T-14 "Armata" tank. It was originally planned to install a 2 mm cannon 82A152, but "something went wrong." Now Russians are making up for lost time, drawing on Soviet experience, including the Molot and Nota projects. Therefore, the actions of a potential adversary should be the focus of designers in Kharkov in order to determine and take into account the prospective dynamics of changes on the battlefield, proposing proactive solutions, which is one of the design bureau's missions.
The desire to put a more powerful cannon on a tank is one of the logical ways to modernize MBT. In the West, tanks have a gun caliber of mainly 120 mm, although there are already projects in 130 mm and 140 mm. At the same time, in Kharkov, at one time, there were two revolutions in tank building. There they created the T-34 and T-64, and the "Hammer" and its successor "Nota" were supposed to become the supertanks of the USSR, another technological achievement and an invincible military triumph.