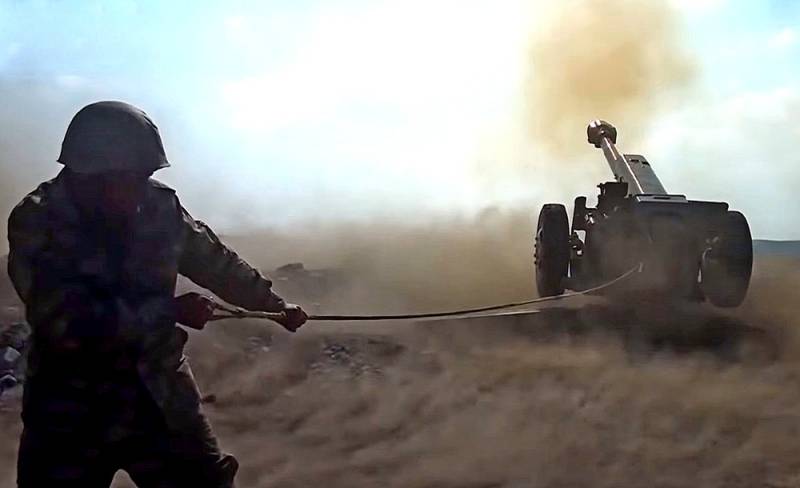 On Sunday, October 18, Armenian armed forces fired rockets on the non-military target of the Baku-Novorossiysk oil pipeline, which passes through the territory of the Khyzi region of Azerbaijan. It is reported by Azerbaycan 24 resource, referring to the data of the General Prosecutor's Office of the country.
According to Azerbaijani sources, Yerevan tried to strike at the Khizi region, located three hundred kilometers from the combat zone. Azerbaijan's air defense systems neutralized the attacks of the Armenians by shooting down a missile - some of its fragments were scattered at a distance of 250 meters from the pipeline, which is important for economic cooperation between Baku and Moscow.
According to the Azerbaijani General Prosecutor's Office, the Armenians have attempted to attack an infrastructure facility, the destruction of which can lead to large material damage, in connection with which appropriate investigative actions are being taken.
However, the Armenian military department completely denied information about the attempts of the Armenian armed forces to attack the oil pipeline leading to Russia. Representatives of the Ministry of Defense of the republic noted that the statement about the shelling of this object by Yerevan is a lie that does not need comment.