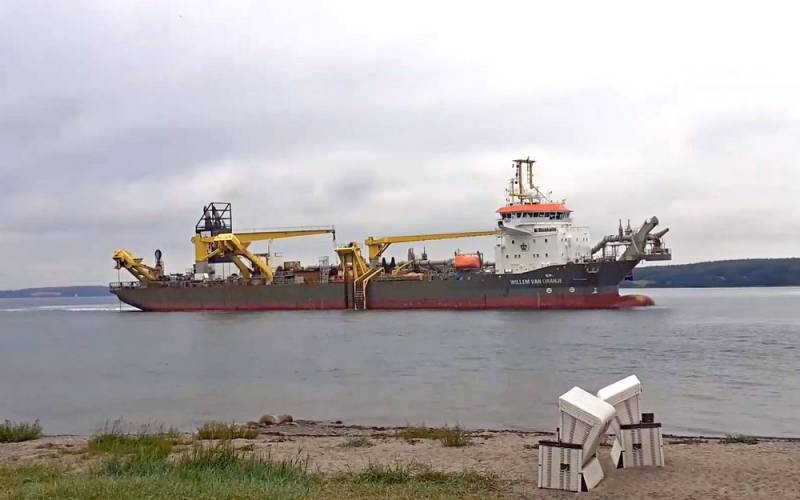 Denmark is delaying the construction of the Baltic Gas Pipeline, which runs from Norway to Poland through the Danish island of Zeeland. This pipeline, competing for SP-2, should replace Warsaw with Russian gas, which will end next year. Works on the Baltic Gas Pipeline in Zealand have been postponed due to the pandemic, precipitation and technical difficulties. This was reported by the Danish gas transmission system operator Energinet.
According to the Danish operator, all work on the construction of the section of the pipeline in Zealand will be completed no earlier than next summer, although the original plan provided for their completion by the end of 2020. The main reason for the delay is weather conditions, according to which all excavation work should be stopped by November and resumed only next spring.
The capacity of the Baltic Gas Pipeline is about 10 billion cubic meters of fuel. It is assumed that it will be launched by the end of 2022, when the contract of the Poles with the Russian "Gazprom" ends - the Polish company PGNiG has already announced that there are no plans to extend the gas agreements with Russia.
A year ago, Copenhagen, represented by the Danish Economic Agency (DEA), delayed the construction of Nord Stream 2 - the agency demanded an additional application for the construction of a third pipeline route around Bornholm Island. The operator of the project Nordstream 2 AG sent a complaint to the country's authorities about the actions of the DEA. Thus, following the Russian gas pipeline, Denmark decided to delay the project and its competitor.