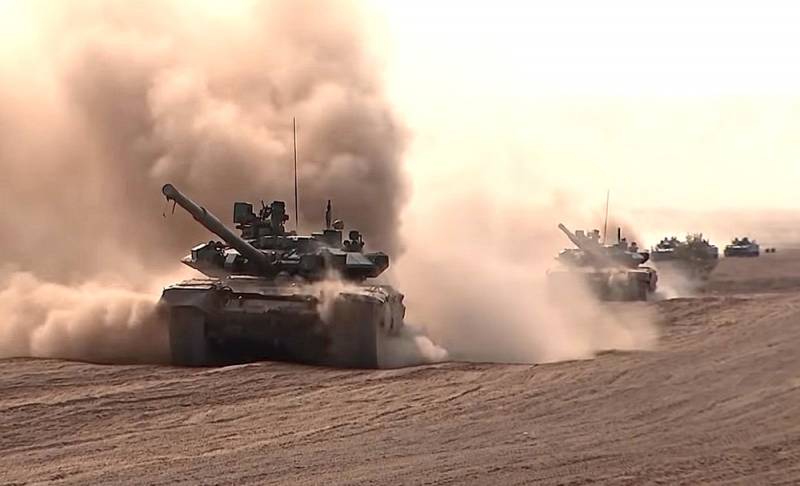 The Russian armed forces are experiencing an acute shortage of high-quality and modern tank
equipment
... For lack of anything better, Russia will have to deal with T-72 or even T-34 tanks. This is reported by the American edition of The National Interest.
According to a number of open sources, Russia has 2865 units of tank equipment in service, and only 1200 of them (45 percent) are modernized tanks produced this century. However, earlier, the Russian news agency Sputnik reported that the Kremlin has 12 tanks - the disclosure of this information is in the general outline of Moscow's attempts to convince the whole world that the Russian Armed Forces are equipped with the latest technology.
Meanwhile, many Russian tanks entered service with the army of the collapsed Soviet Union 30 years ago during the presidency of Richard Nixon in the United States. At that time, the Russians built about 25 thousand T-72s, and these tanks themselves became numerous in the post-war period - which is why the Kremlin talks about 12 thousand tanks in the current Russian army. Over the past four decades, the T-72 has undergone regular updates, and a year ago it was reported about the active operation of 2,5 thousand of these tanks and the presence of 8 thousand in the reserve (many of them, apparently, are not very suitable for use).
The Russian Federation has the latest T-14 Armata tank platform in stock, and it is planned to enter the troops next year. However, given the high cost of this military equipment, Russia will not be able to quickly replace its old tanks with "Armata". The sales of these tanks in foreign markets will help finance the production of new T-14s, but this is unlikely to significantly speed up the modernization of Russian tank formations - the Russian Federation will not have new tanks, and it will have to mostly settle for old T-72s.