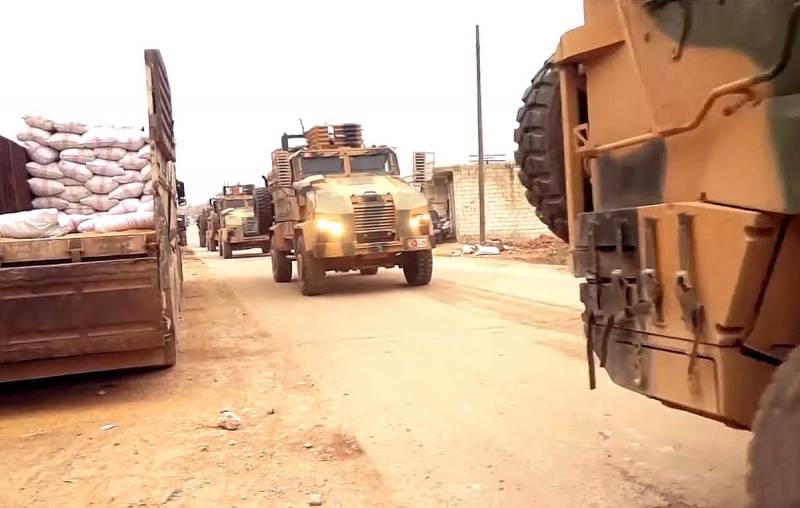 Ankara-backed military units attacked a convoy of Turkish troops in the Syrian province of Idlib, which was carrying out measures to withdraw a military observation post from the SAR-controlled territory.
As a result of the shelling by jihadists of a military column of the Turkish Armed Forces, one driver was killed and several soldiers were wounded, two trucks burned down, and several vehicles were seriously damaged. An attack by pro-Turkish militants on a military column of their "patrons" took place in the region of the village of Maaret-el-Uliya between Sarmin and Saraqib, an officer of the Syrian army said.
According to the intelligence of the Syrian Arab Republic, the attack by the militants on the Turkish troops could be connected with an attempt to accuse the government forces of failing to ensure the safety of Turkish military personnel when relocating their facilities from the territory controlled by the Syrian government army. Thus, the purpose of the combat units is to disrupt the withdrawal of Ankara's troops from Syria. Meanwhile, resources close to the militants are blamed for the CAA incident.
Recently, Turkish military personnel have been actively preparing for the withdrawal of their forces from observation sites from the areas of Hama province liberated by the Syrian army in early 2020. The attack of the Turkish military convoy took place on Saturday, October 17 - before the removal of the personnel of the Turkish armed forces from the settlement of Murek, as well as material values.