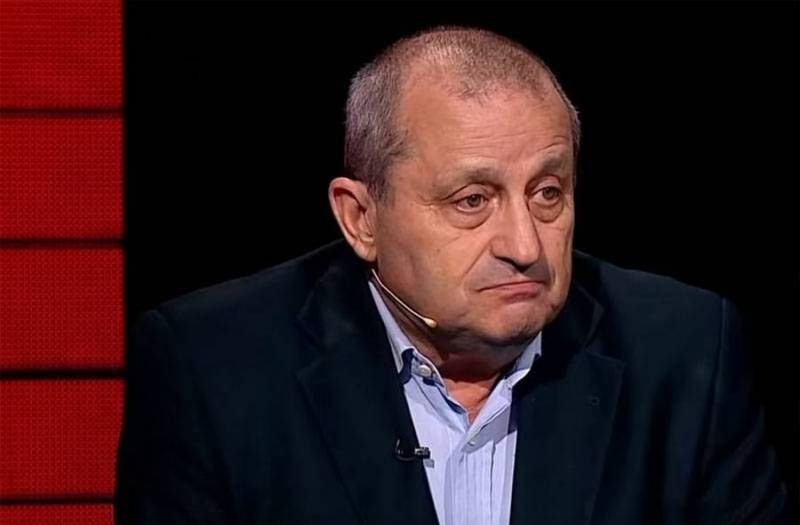 Israeli military
political
Yakov Kedmi, an expert and ex-head of the Nativ special service, believes that the conflict in Nagorno-Karabakh was provoked by Ankara and Baku, and Russia has opportunities to influence the situation, but it does not use them. The analyst spoke about this to the Russian television presenter Vladimir Solovyov.
According to Kedmi, in the next month the situation in the NKR will return to normal - there will be a stalemate, and everything will end in negotiations one way or another. Both Baku and Yerevan understand that the situation cannot be stabilized without Russia's help. Thus, Armenia cannot exist without the Russian Federation in the conditions of the proximity of Azerbaijan and Turkey. Azerbaijan also cannot do without the support of the Kremlin in the presence of such "neighbors" as Iran and the same Turkey.
The conflict in Karabakh is of a more global nature, since the hostilities were inspired from Turkey - in this regard, Moscow faces major challenges. At the same time, Russia has trump cards for managing the situation, but does not use them.
But subjectively, Russia had and still has all the cards so that the situation develops more constructively and not the way it is today. Russia does not use them
- notes Kedmi.
Engaged in many regional conflicts, Turkey is too scattered its forces, and its
economy
will not stand such stress. The question is who can play on this and how. At the same time, the Kremlin had the opportunity to see Ankara's hand in the Nagorno-Karabakh incident, but could not or did not want to do anything.
But did Russia not know about this, did not guess, did not calculate, did not calculate?
- the ex-head of the Nativ special service is outraged.
At the same time, Turkey is taking active steps, while in Russia they prefer to use dialogue as the main method of resolving the situation. Meanwhile, according to Solovyov, dialogue should not be the goal of politics, but only its effective tool in the implementation of national interests.
Here's the difference: Russia spoke out, but Erdogan did
- summed up the expert.
Kedmi believes that Russia should not allow an excessive strengthening of Ankara in solving the problems of the Caucasus and Transcaucasia - it should not flirt with the Turks and that this country should not be discounted from the aggressive military NATO bloc.