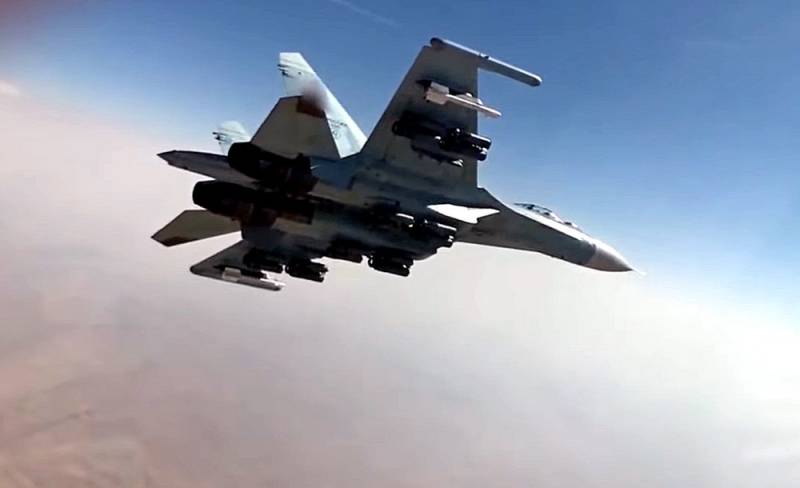 The Su-27 multipurpose fighter of the Russian Air Force (apparently, the Su-27SM3 - Ed.) Intercepted an Israeli passenger aircraft Airbus A320 of the Israir aviation company - the plane flew from the island of Rhodes in the direction of Tel Aviv's Ben Gurion airport. This was announced on Monday October 19 by the Ynet portal.
According to the resource, the rapprochement of the Russian military aircraft and the A320 took place on Sunday, October 18, in the airspace in the area of ​​Cyprus - the local air traffic controller warned the Israeli airliner about the approach of a Russian fighter.
The Su-27 approached an Israeli passenger plane at a distance of about one mile (about one and a half kilometers), which is considered a very close distance in flight conditions and given the speed characteristics of the Russian fighter - the Su-27 usually does not go to such an approach to civil aircraft. However, there were no threats to A320 passengers.
According to a number of sources, the activity of the Russian aerospace forces in the region of Cyprus has recently increased - this is associated with the operational activities of the Russian military aviation in the immediate vicinity of the Russian Khmeimim airbase, located in Syria. It is also noted that similar "incidents" with the Su-27 took place in relation to other aircraft. Representatives of the Russian military department have not yet commented on the incident.